wisonsin weeping willow
Salix x Blanda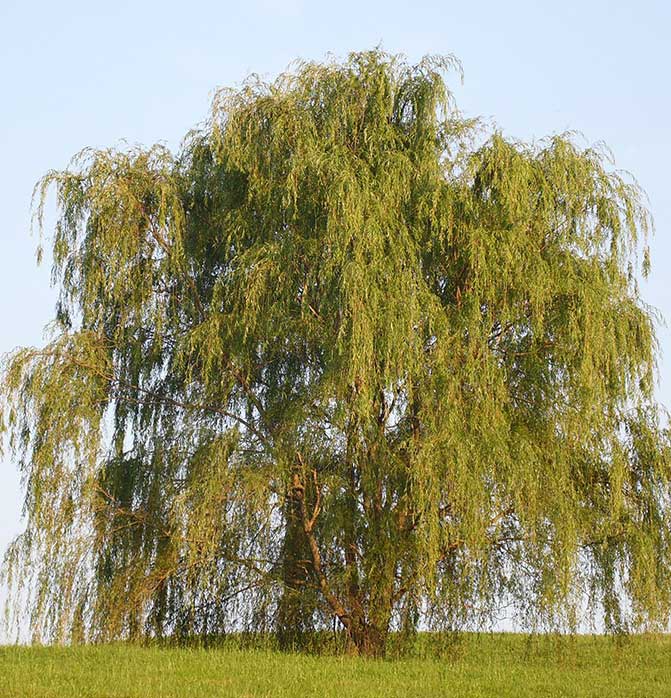 A Wisconsin weeping willow will add elegance to your landscape with their graceful arching branches. The leaves turn yellow in autumn revealing its rounded deciduous shape. Like most willows the branches are weak, and it should be planted away from critical infrastructure. They thrive in moist conditions.
Height: 30′ – 40′
Width: 30′ – 40′
Exposure: Full sun.
Fruit / Flower: Insignificant.
Fall Color: Insignificant.
Water: Moist well drained soil.
Image: Dragonoto, CC BY 4.0, via Wikimedia Commons
Category: Trees – Wisconsin Weeping Willow near me – Salix x Blanda