25% OFF TREES, SHRUBS AND PERENNIALS!
(Warranty does not apply – Fall annuals excluded – see store for details)
Monday – Saturday: 8am – 5pm | Sunday: 10am – 3pm
Monday – Saturday: 8am – 5pm : Sunday: 10am – 3pm
Now is a great time to plant perennials and trees for next season and beyond. August and September are perfect months to get planting – as the weather cools, plant roots still have time to settle before winter sets. By next spring, they'll be ready for a full season.
We still have the following available and more… Hurry while stocks last!
Shrubs: Serviceberry, Summersweet, Smoke Bush, Hibiscus varieties, Butterfly Bush, Hydrangea varieties, St John's Wort, Caryopteris, Hypericum, Roses, Dwarf Burning Bush, Sand Cherry, Weigela, Diervilla, Sweetspire, Buttonbush, Azalea, Privet, Prunus, Viburnum, Winterberry, Holly, Cotoneaster, Aronia, Spirea, Chokeberry, Potentilla, Barberry, Sumac, Euonymus, Ninebark, Dogwood, Dappled Willow, Lilac, Forsythia…
Evergreens: Boxwood, Yew, Juniper, Arborvitae, Inkberry, Spruce, Pine dwarfs…
Trees: Maple, Japanese Maple, Willow, Gingko, Pear, Crabapple, Oak, Redbud, Zelkova, Tulip Tree, Honey Locust, Linden (Bass Wood), Magnolia, White Pine, Birch, Beech, Spruce…
Call us at 847-566-2176, or Contact Us for inquiries.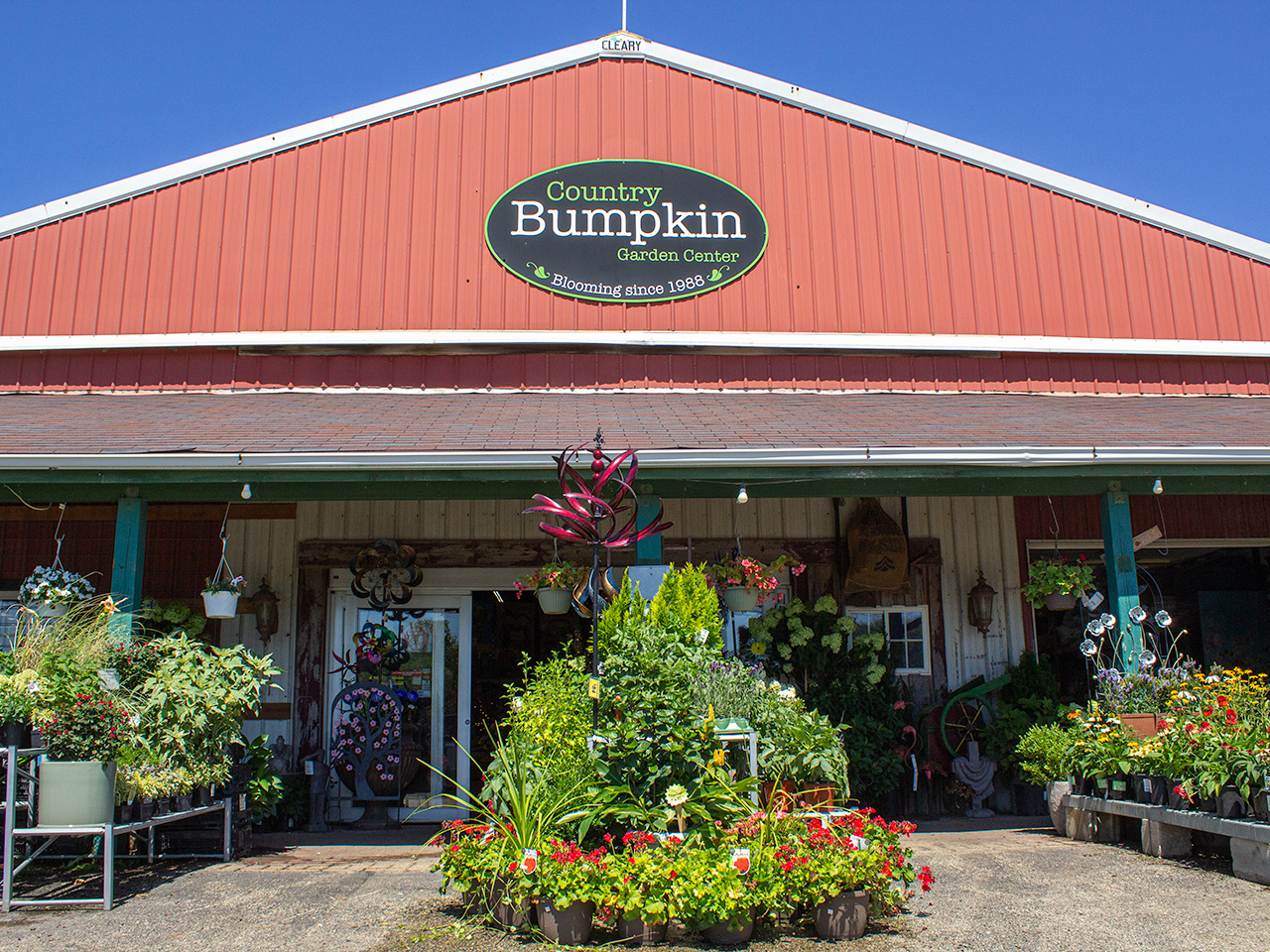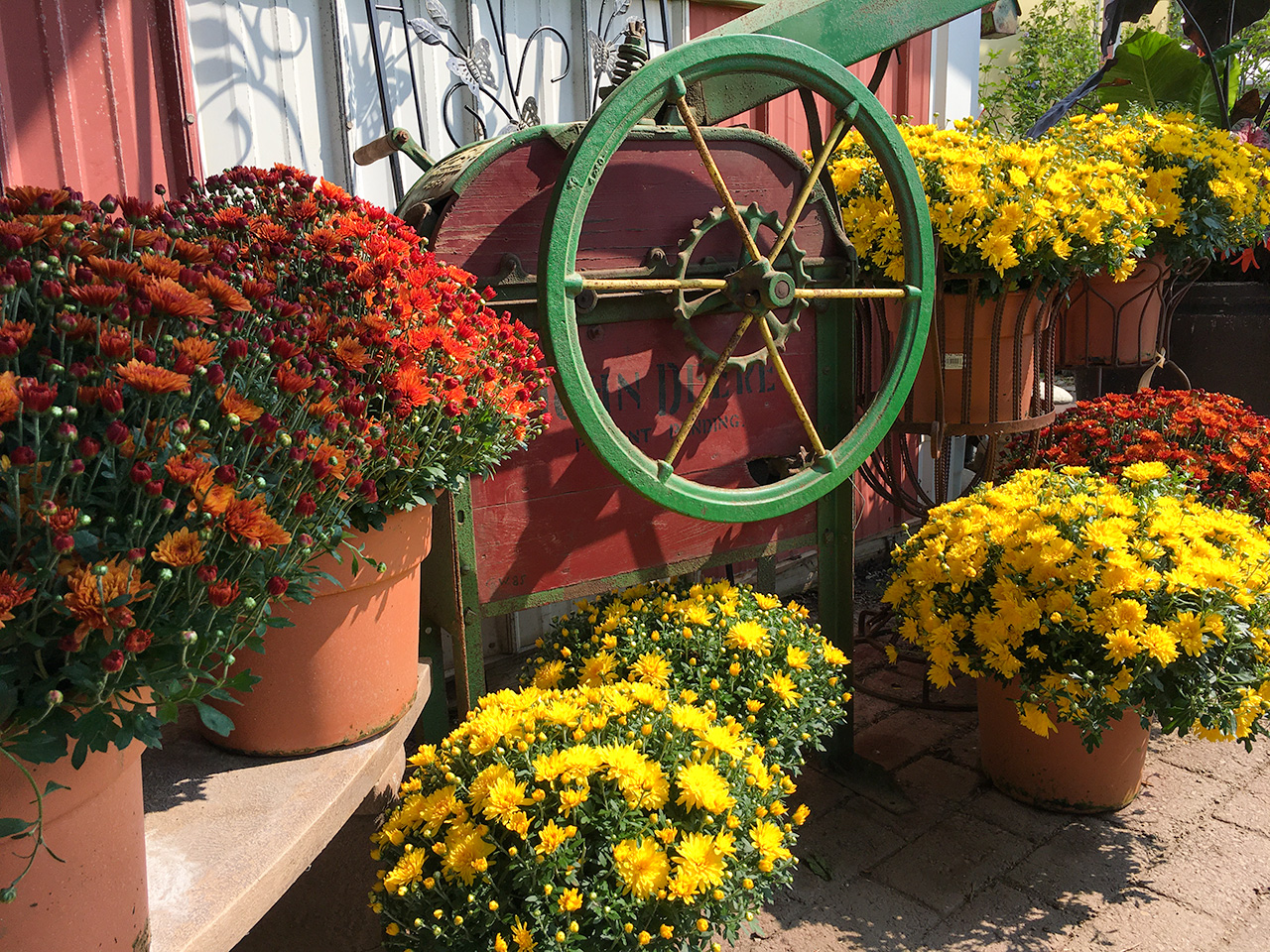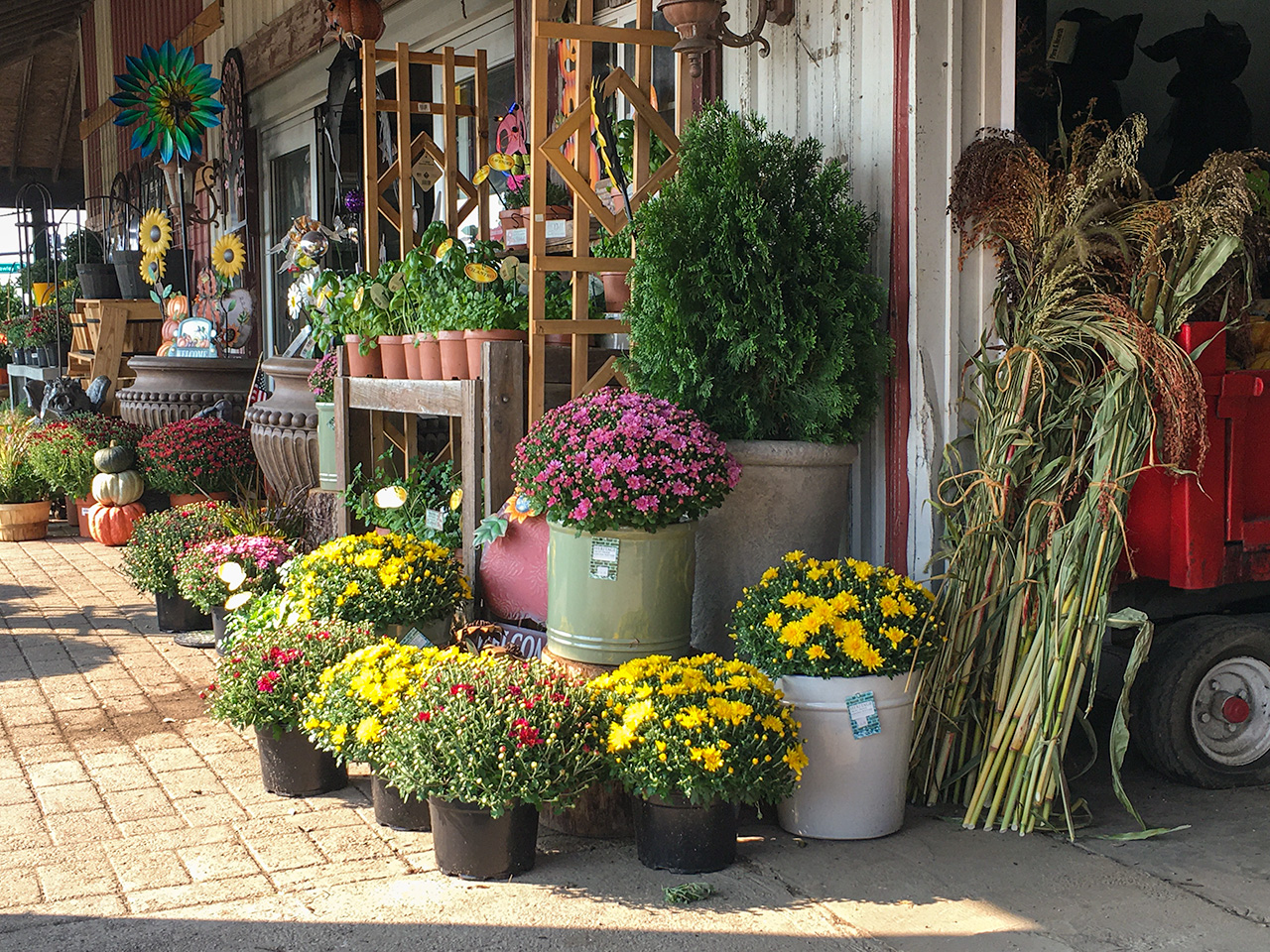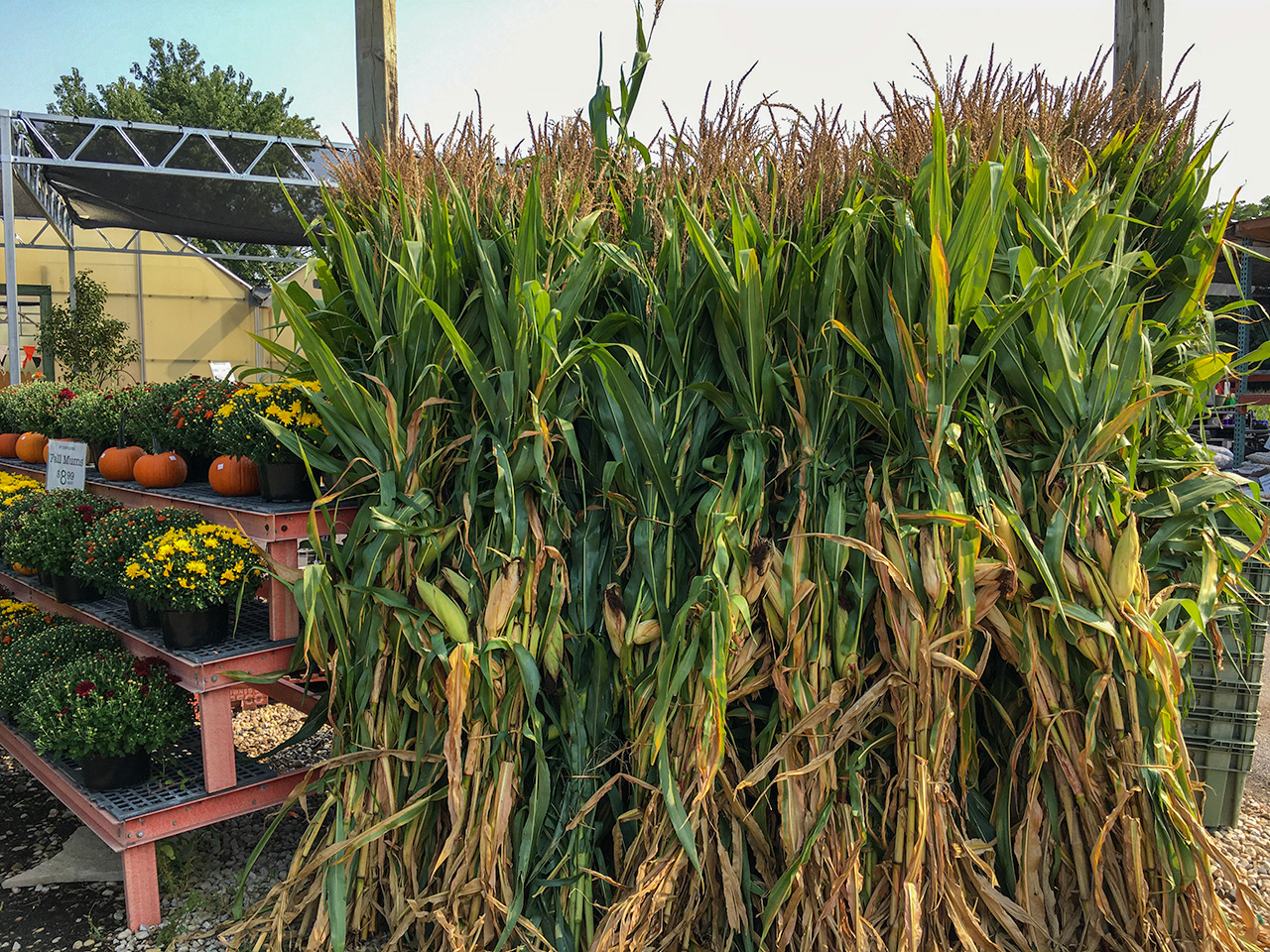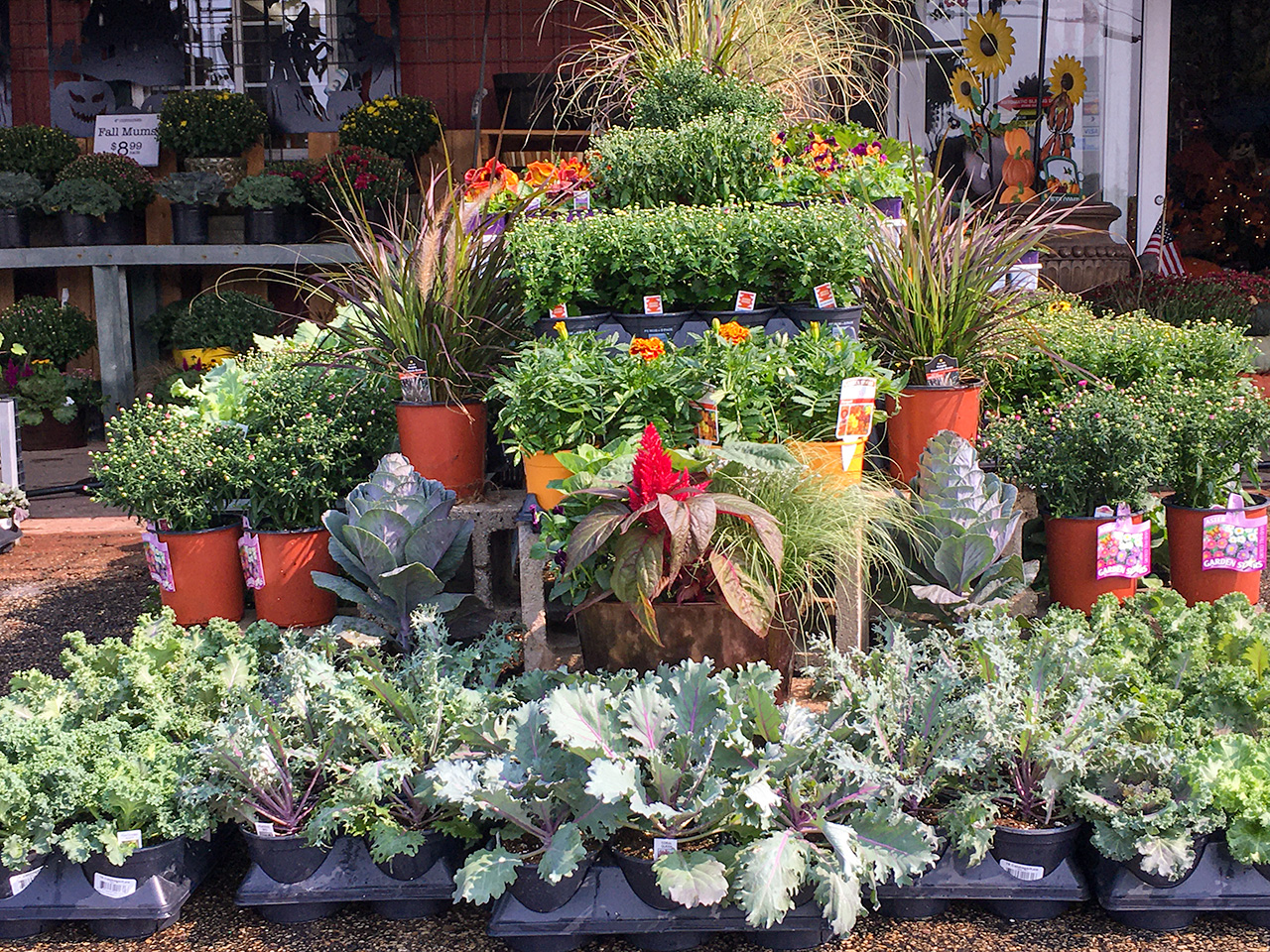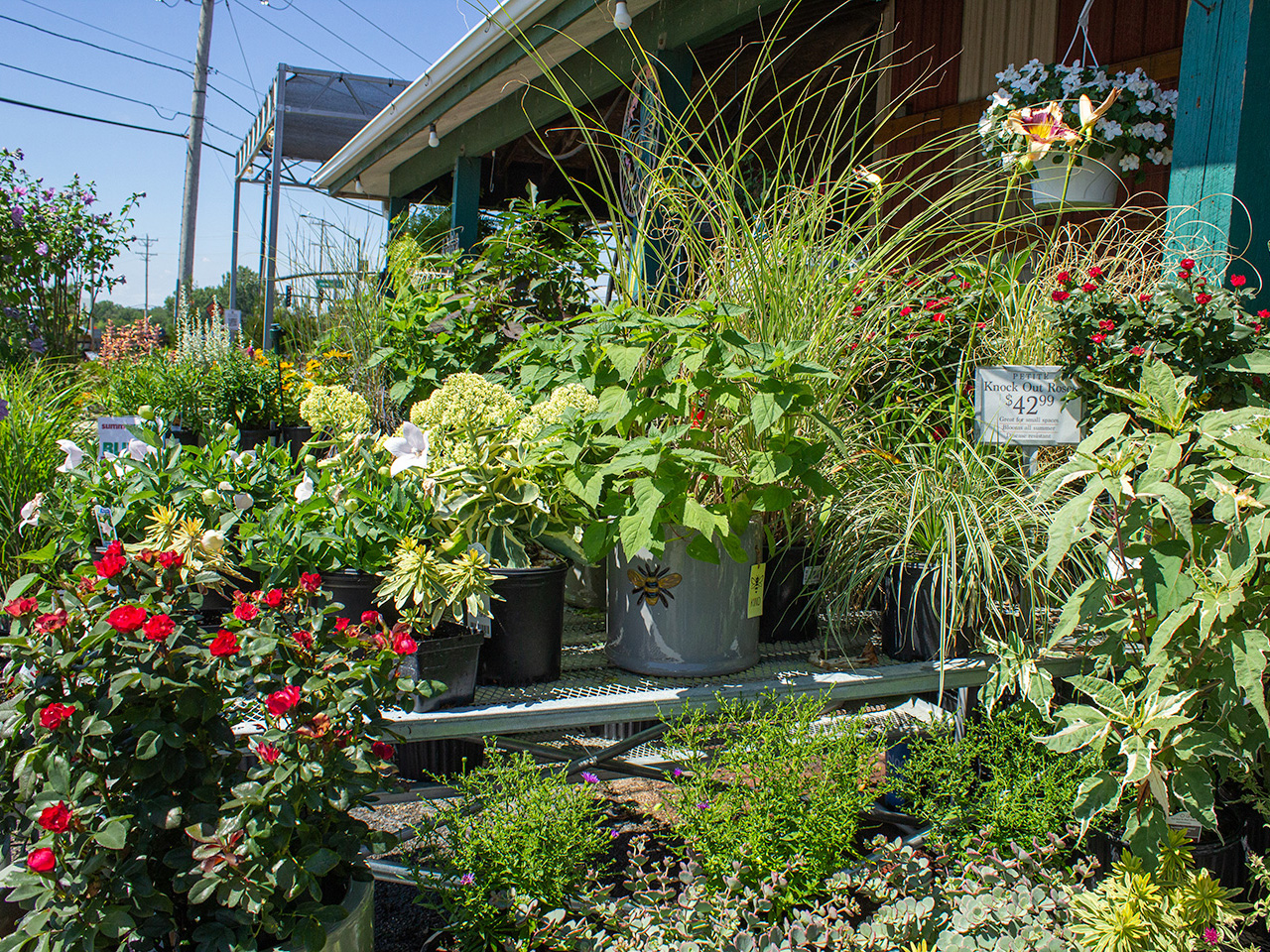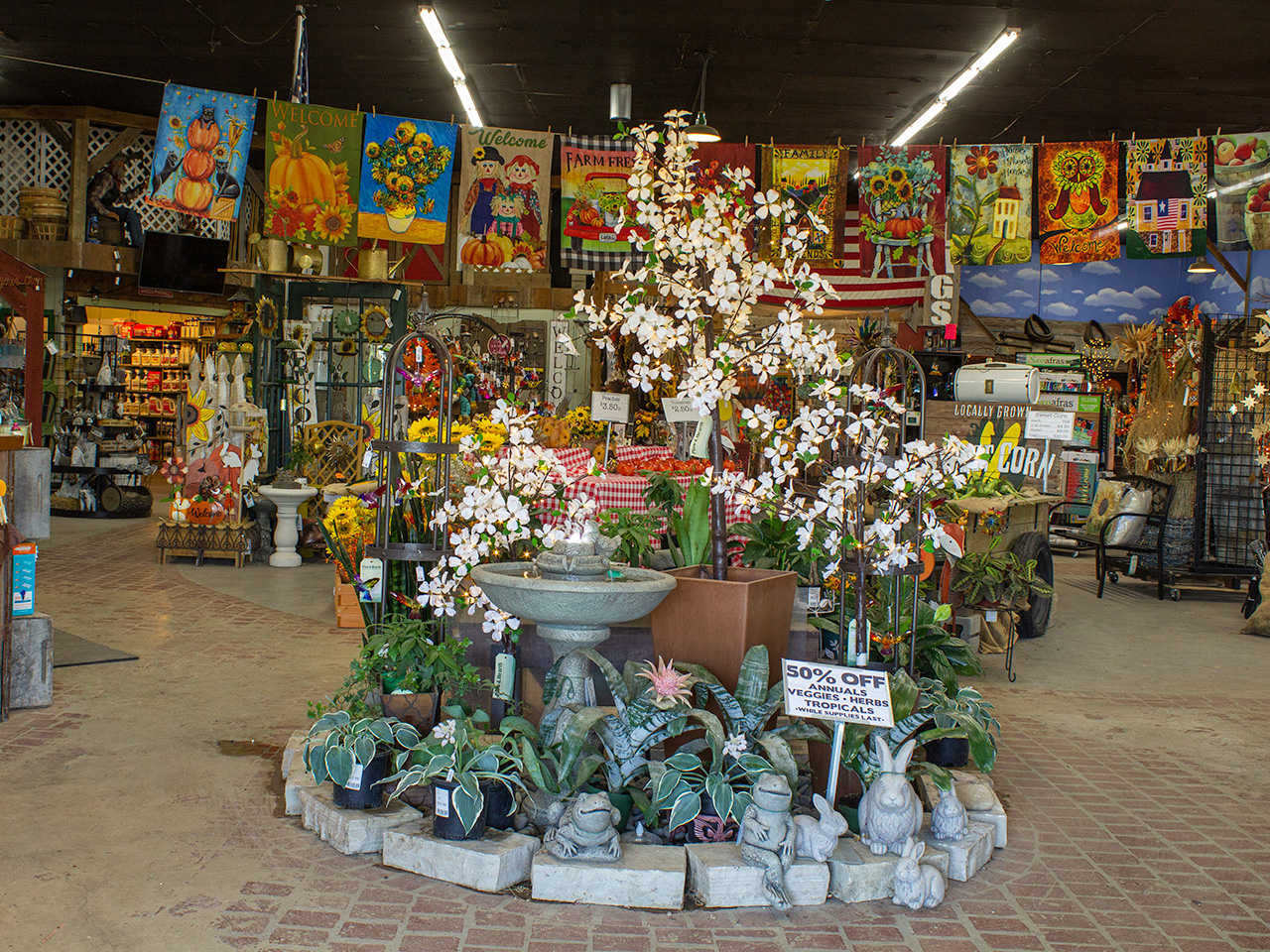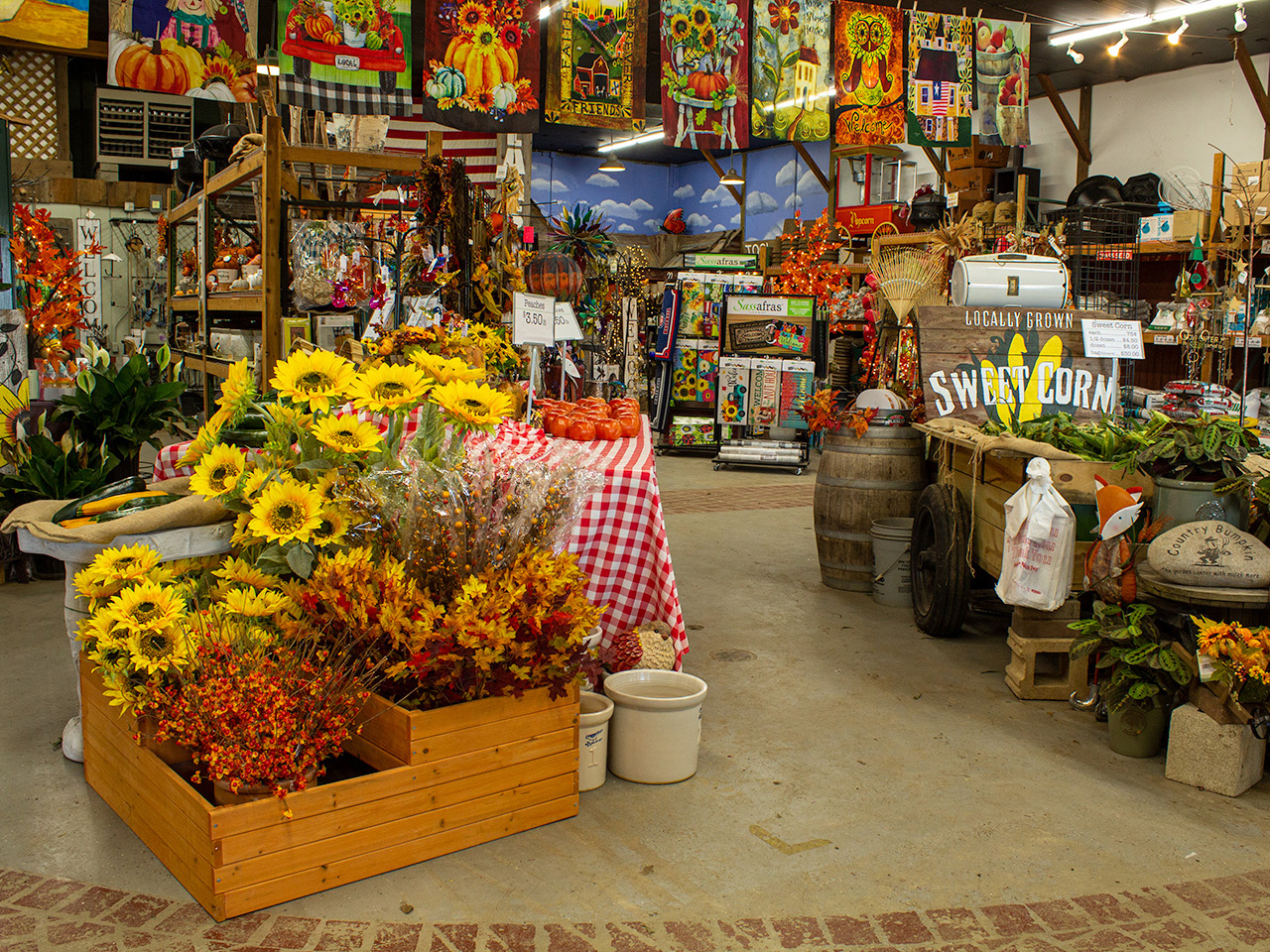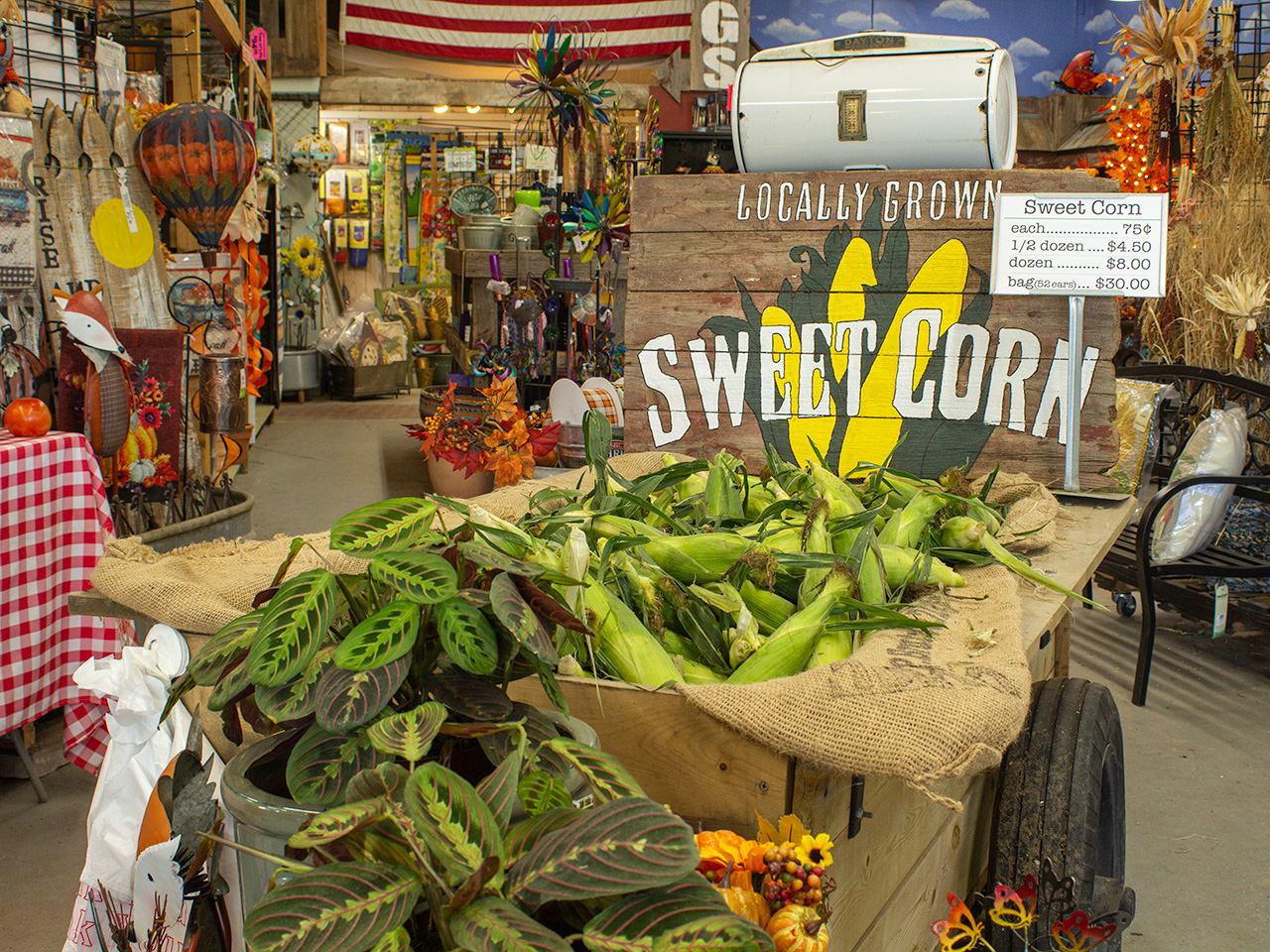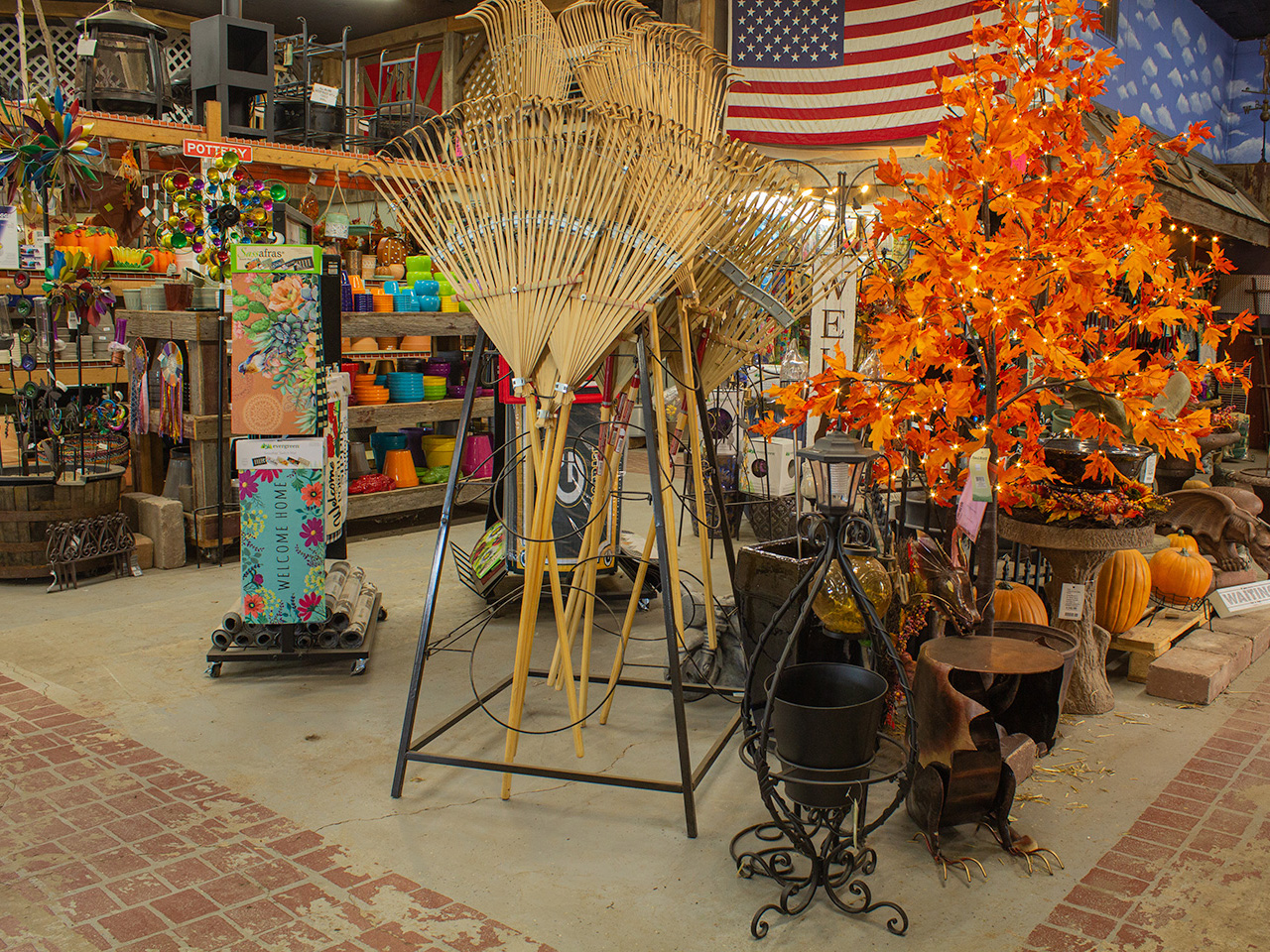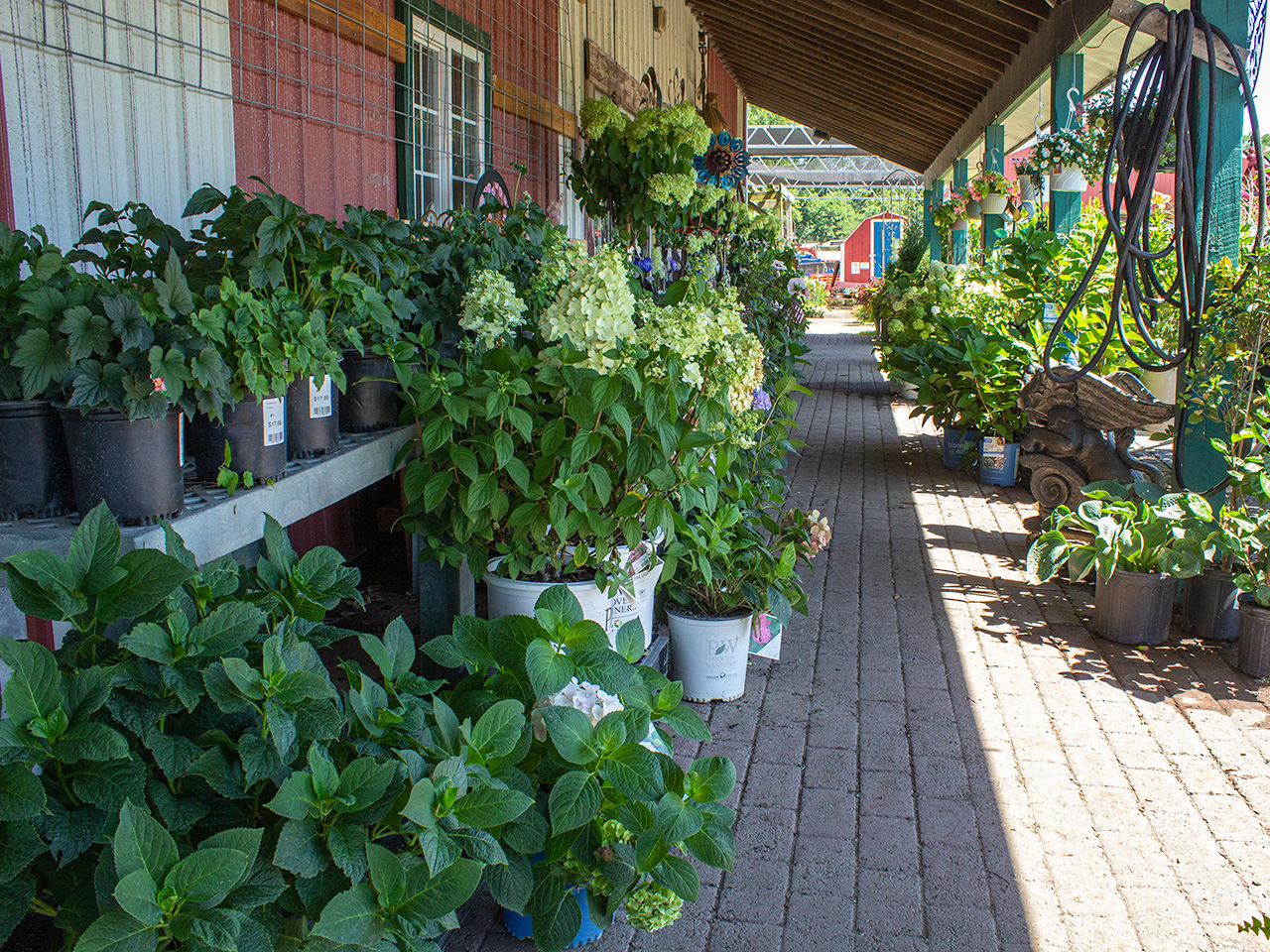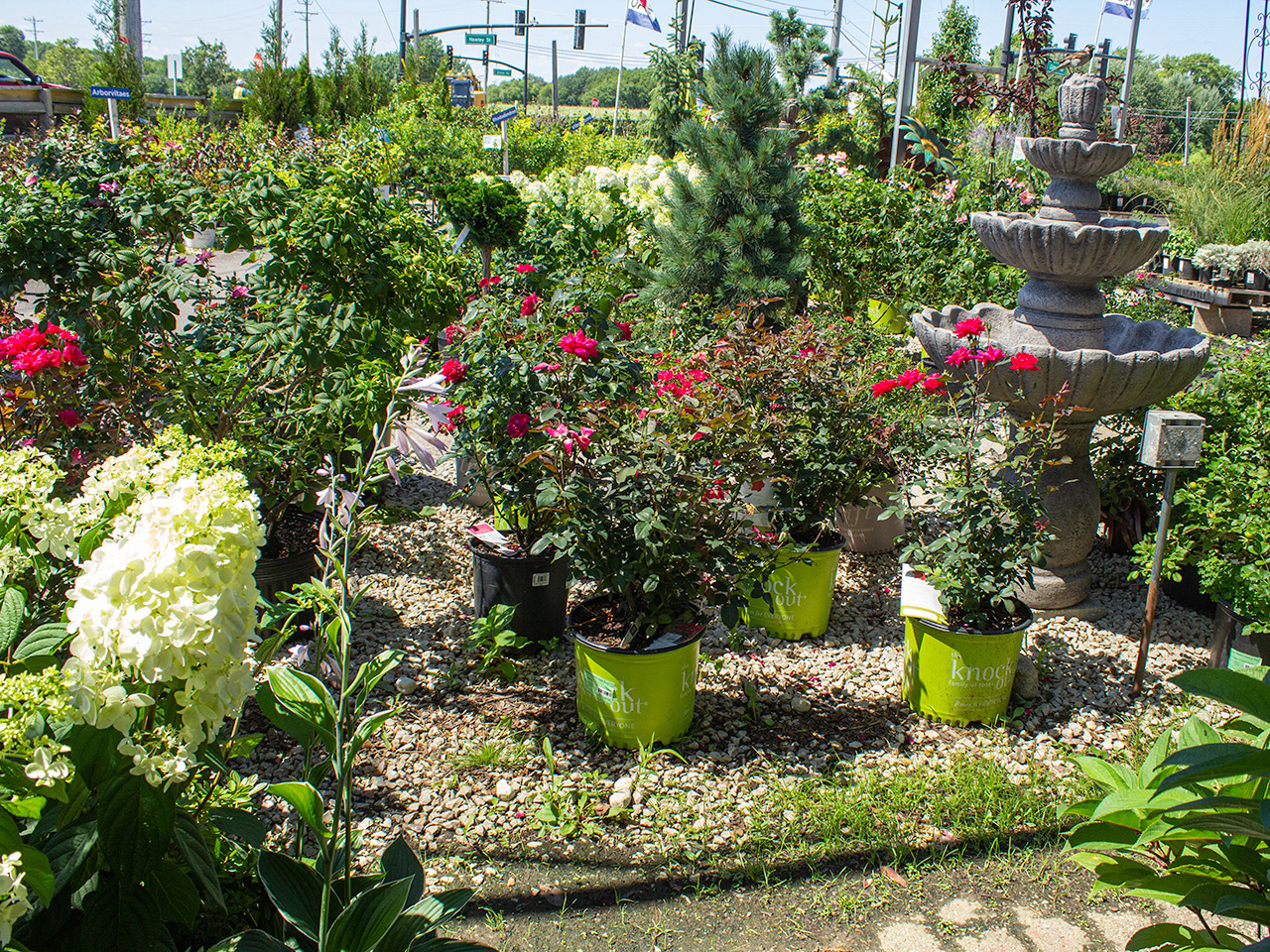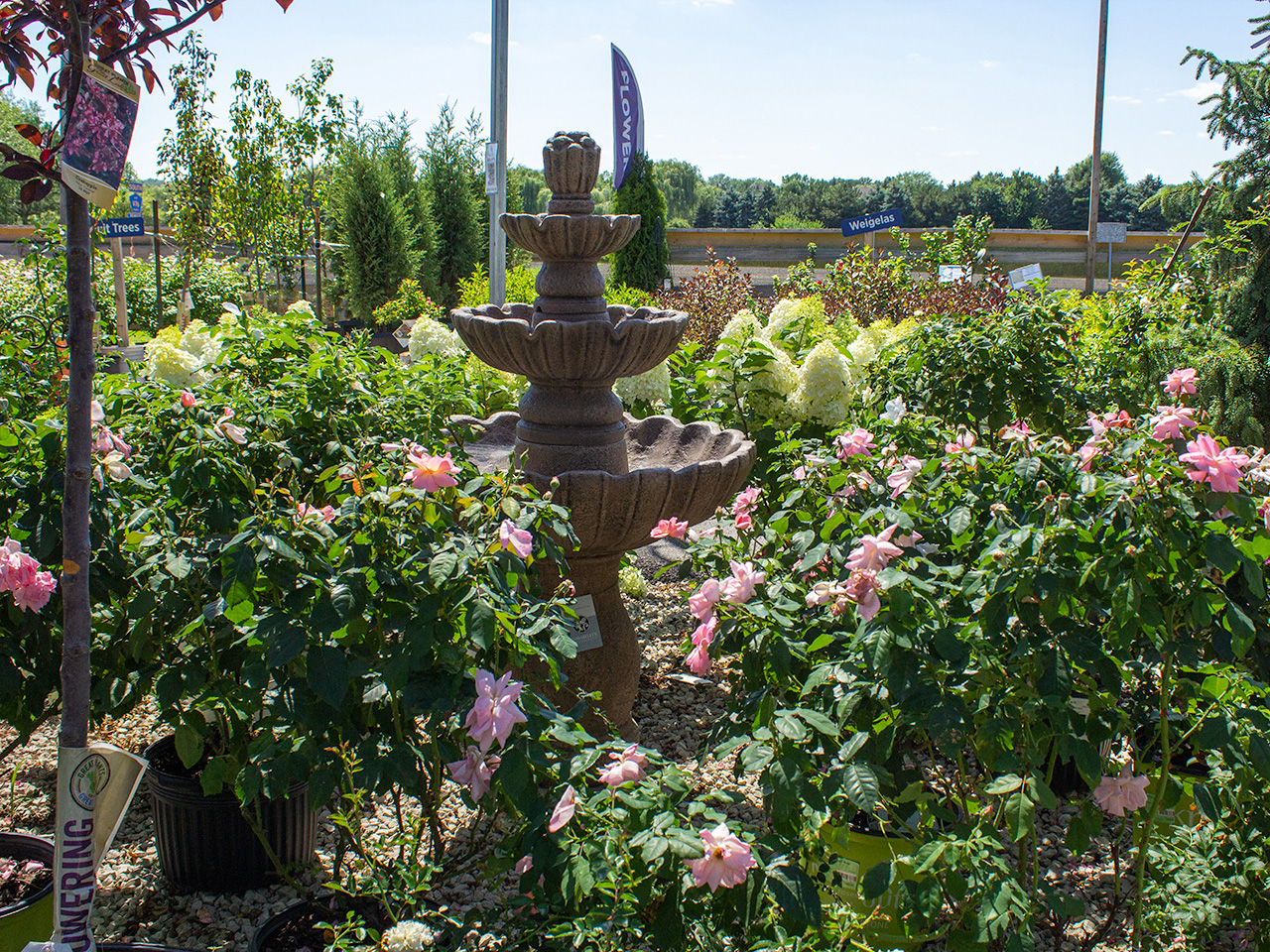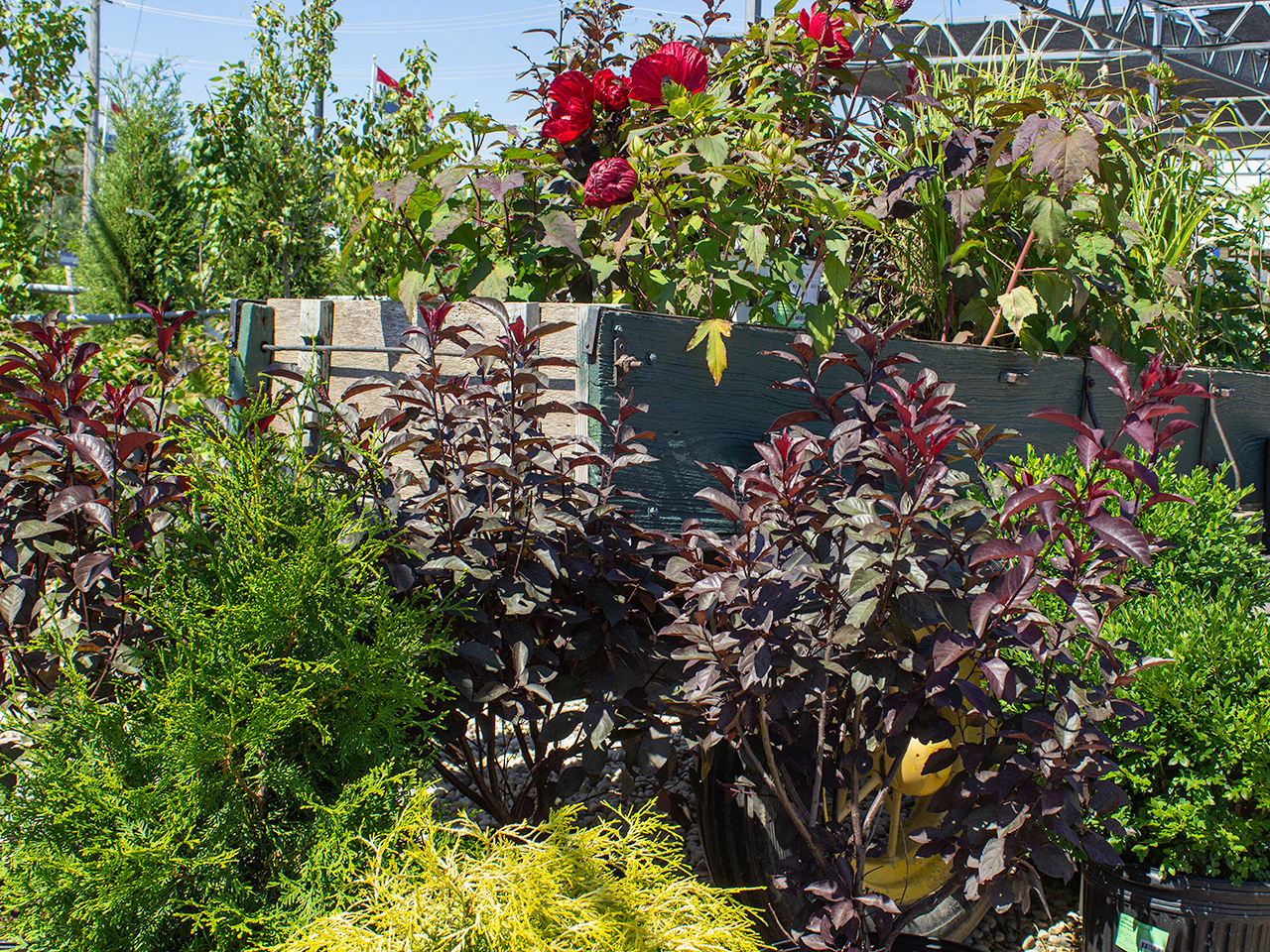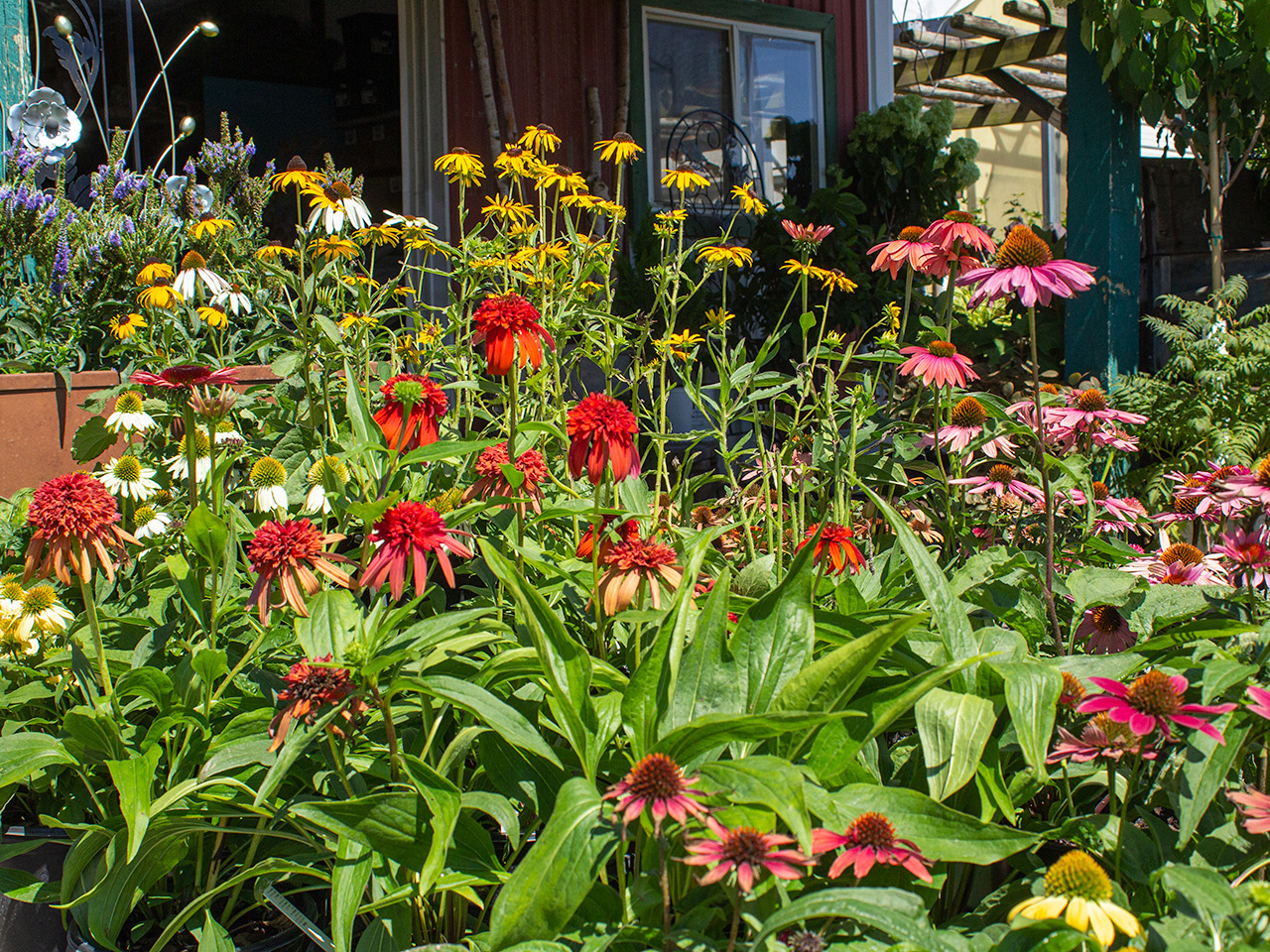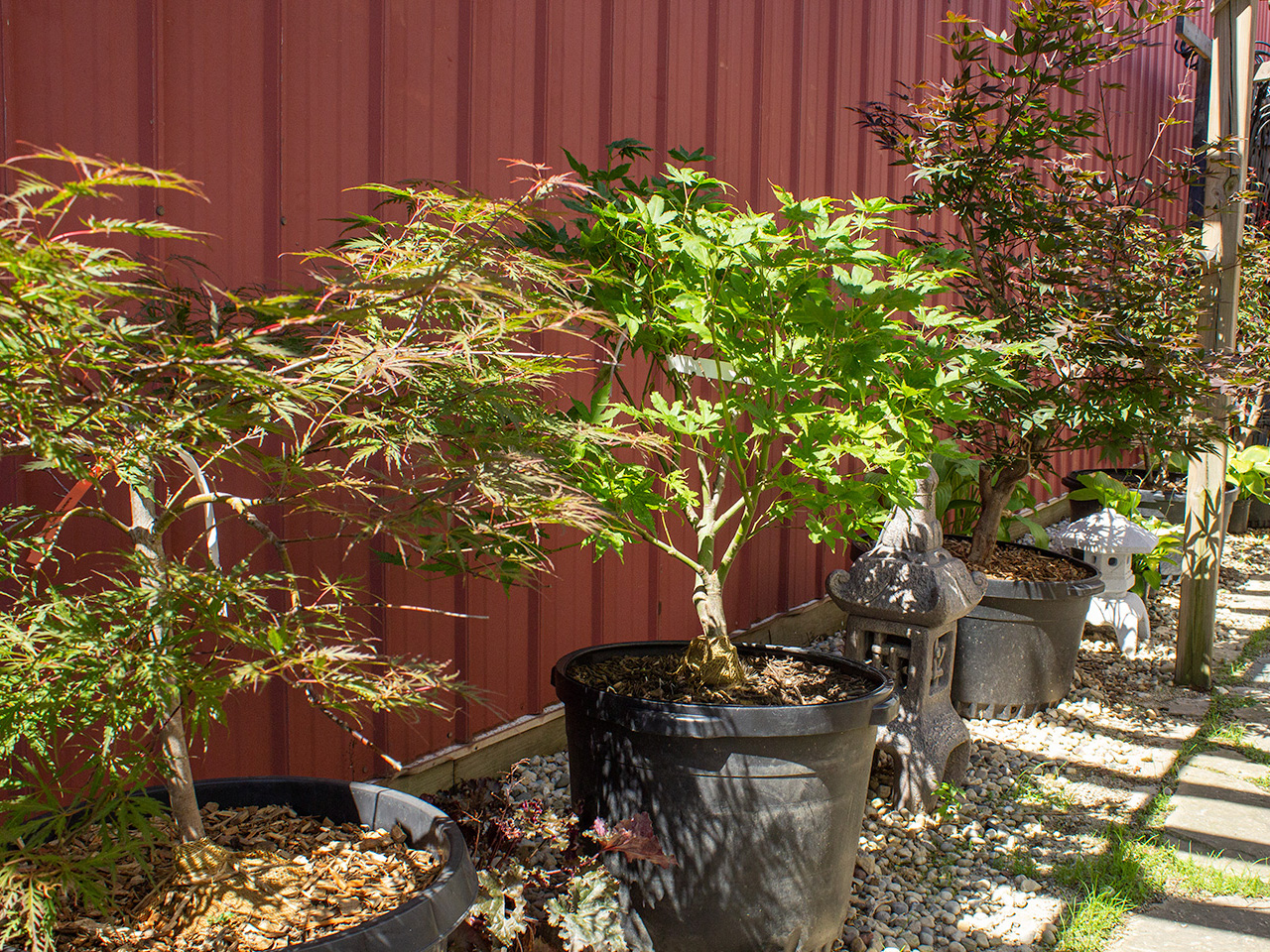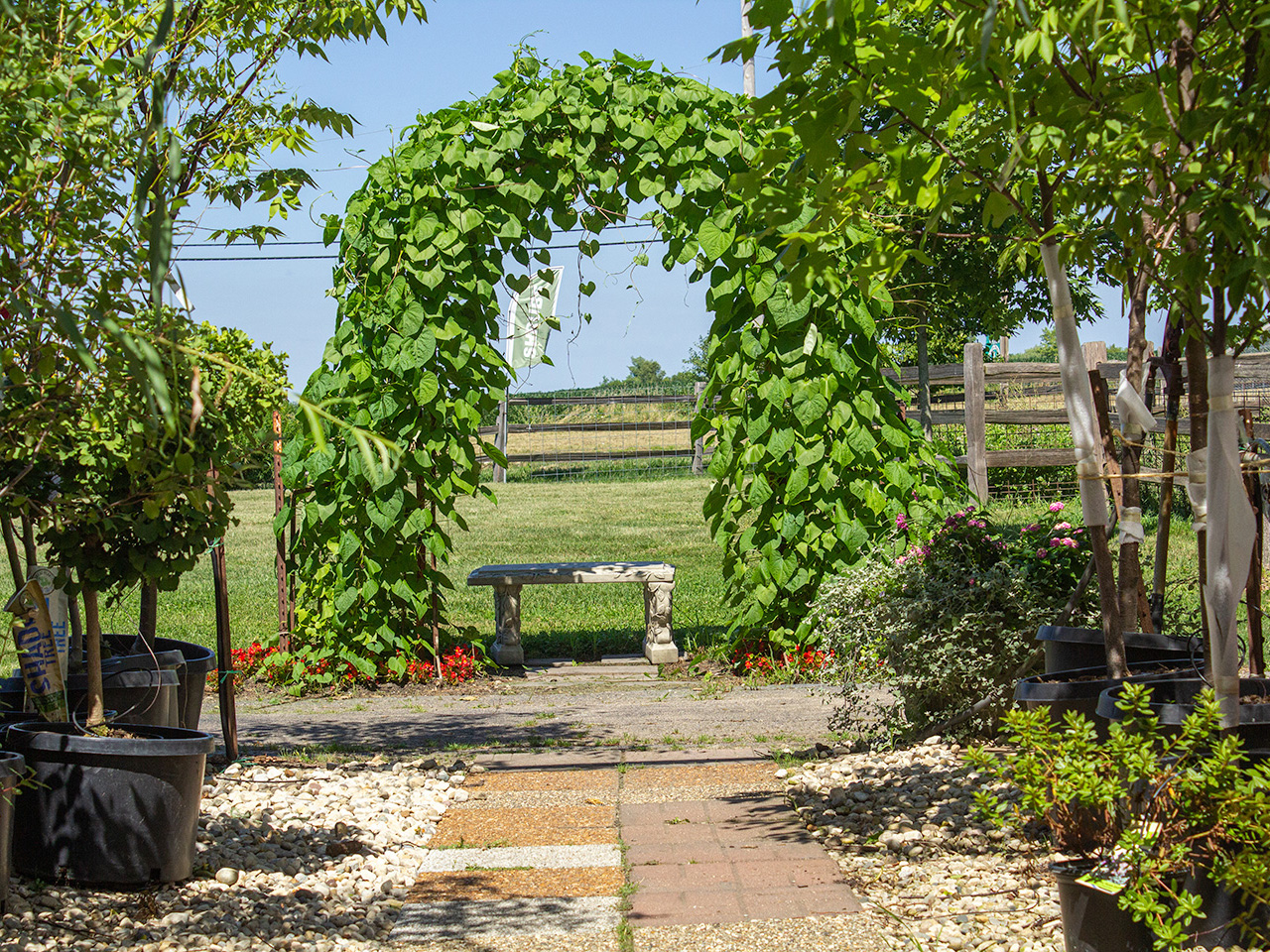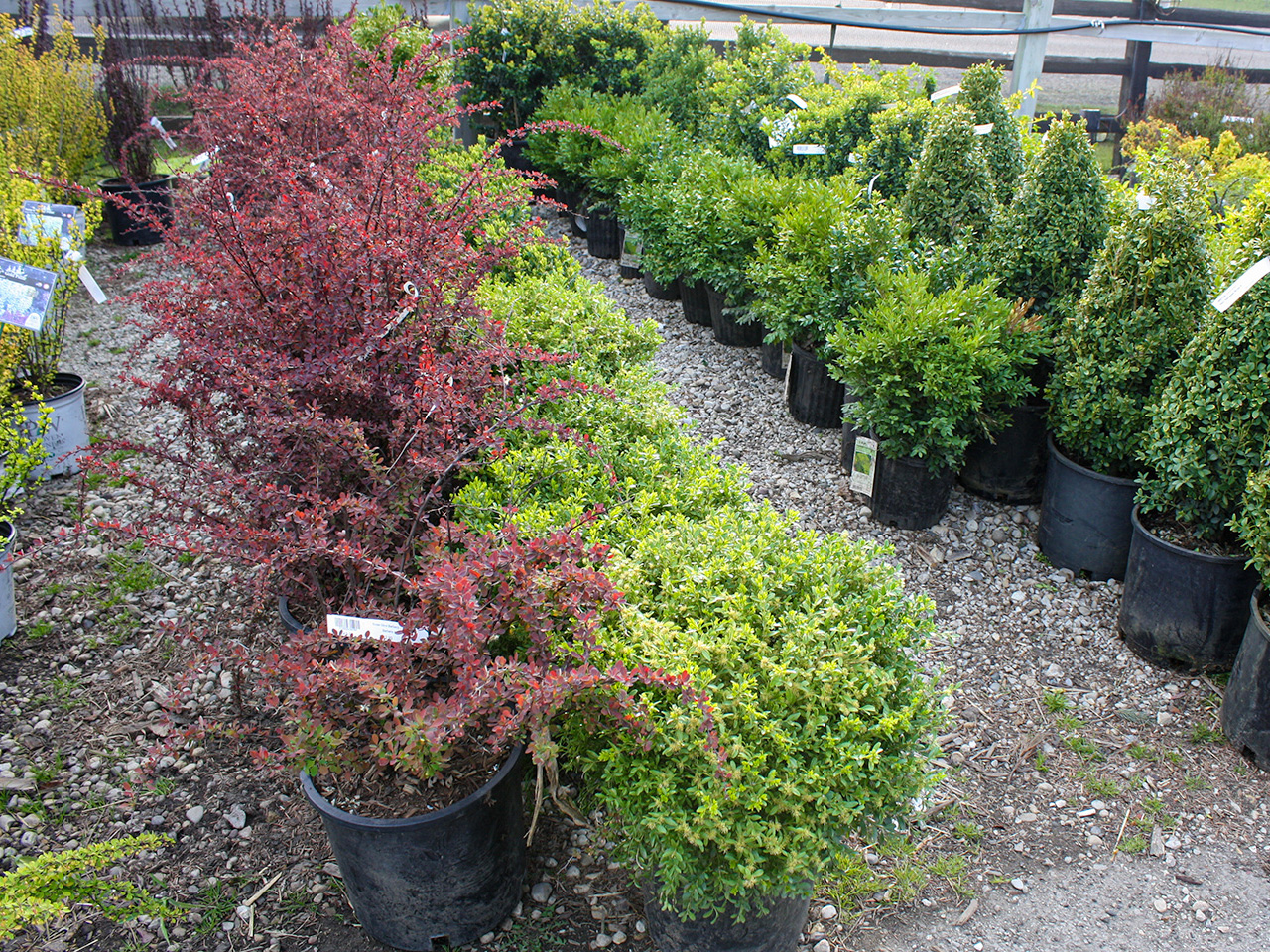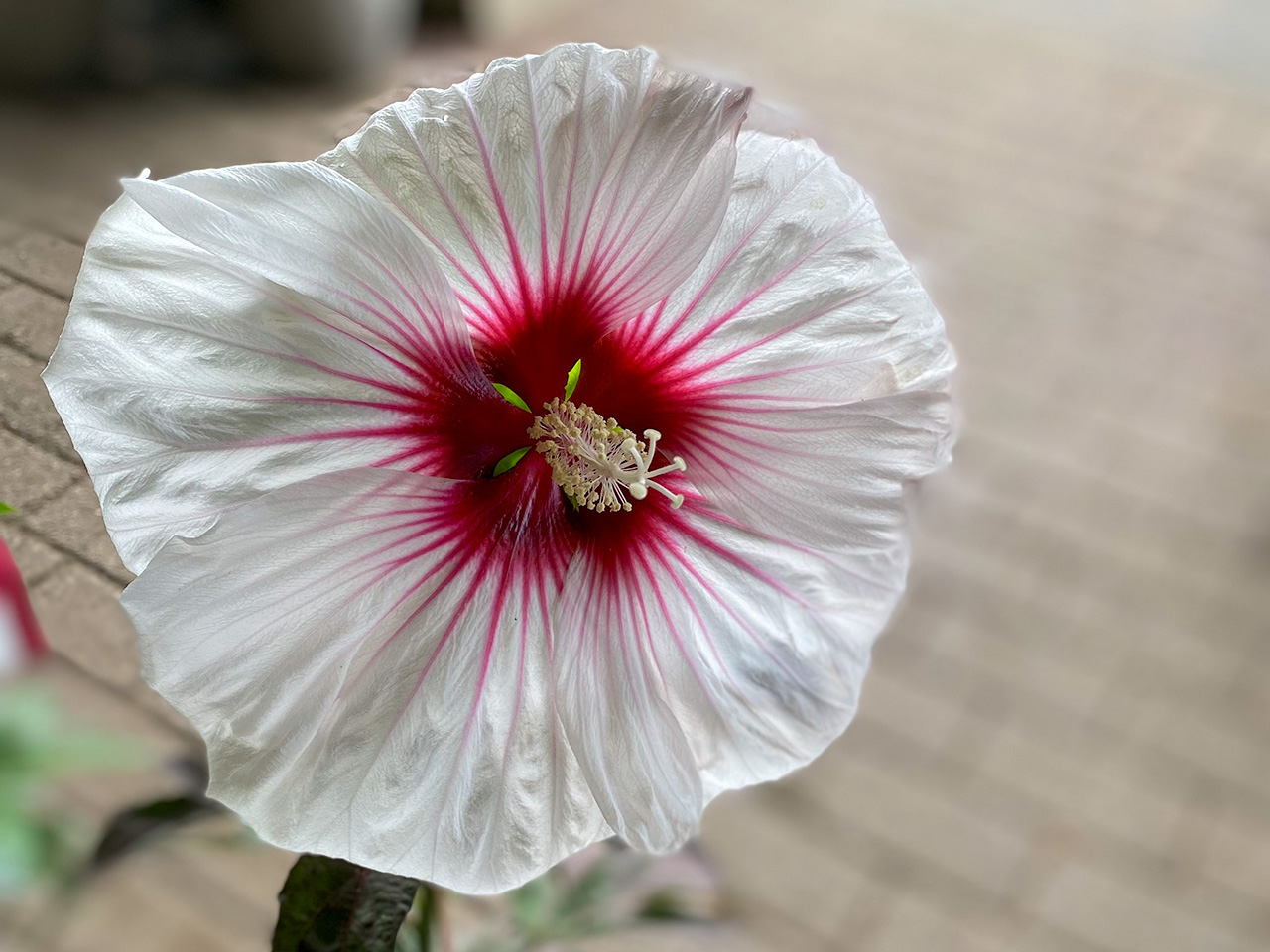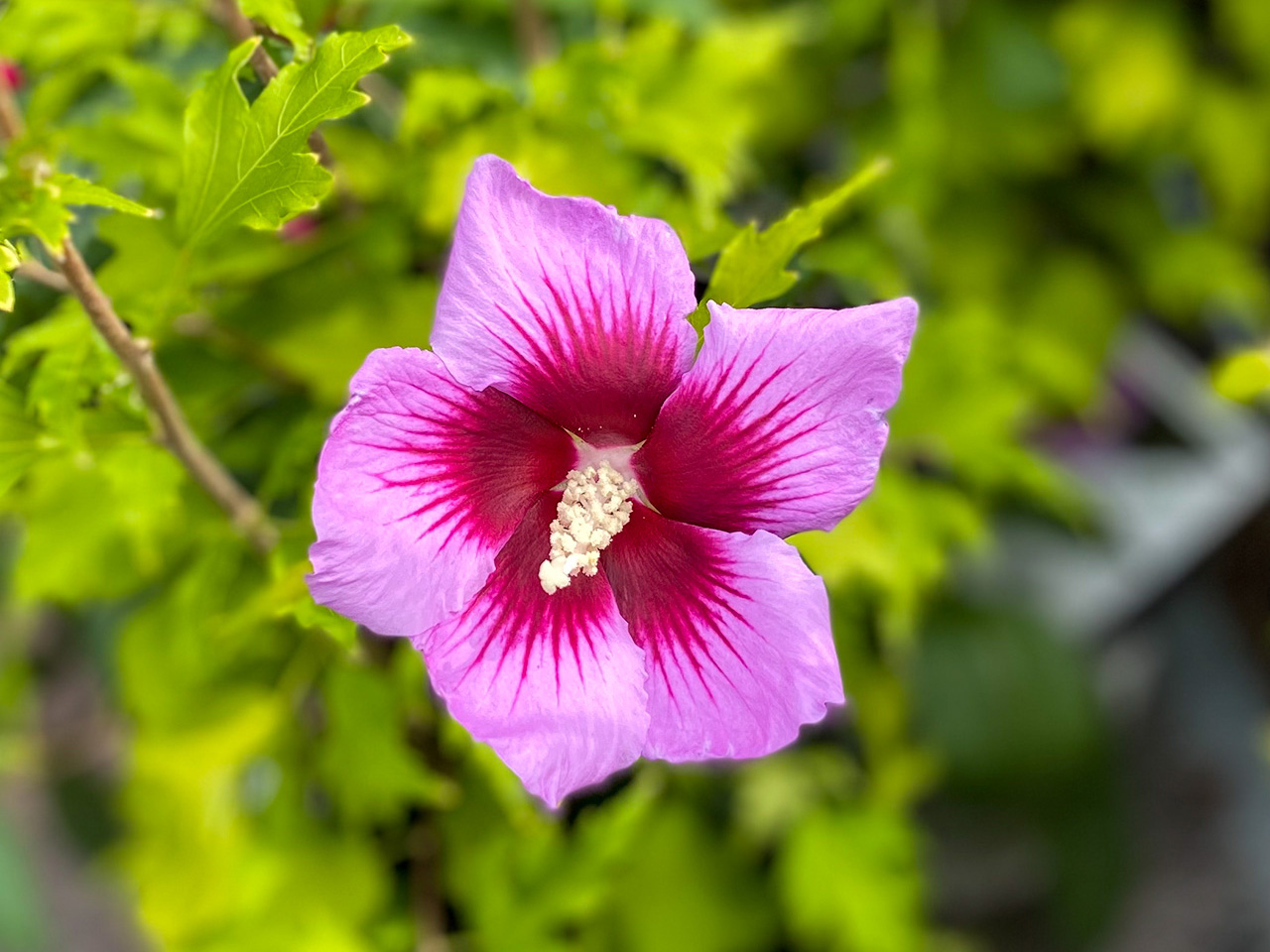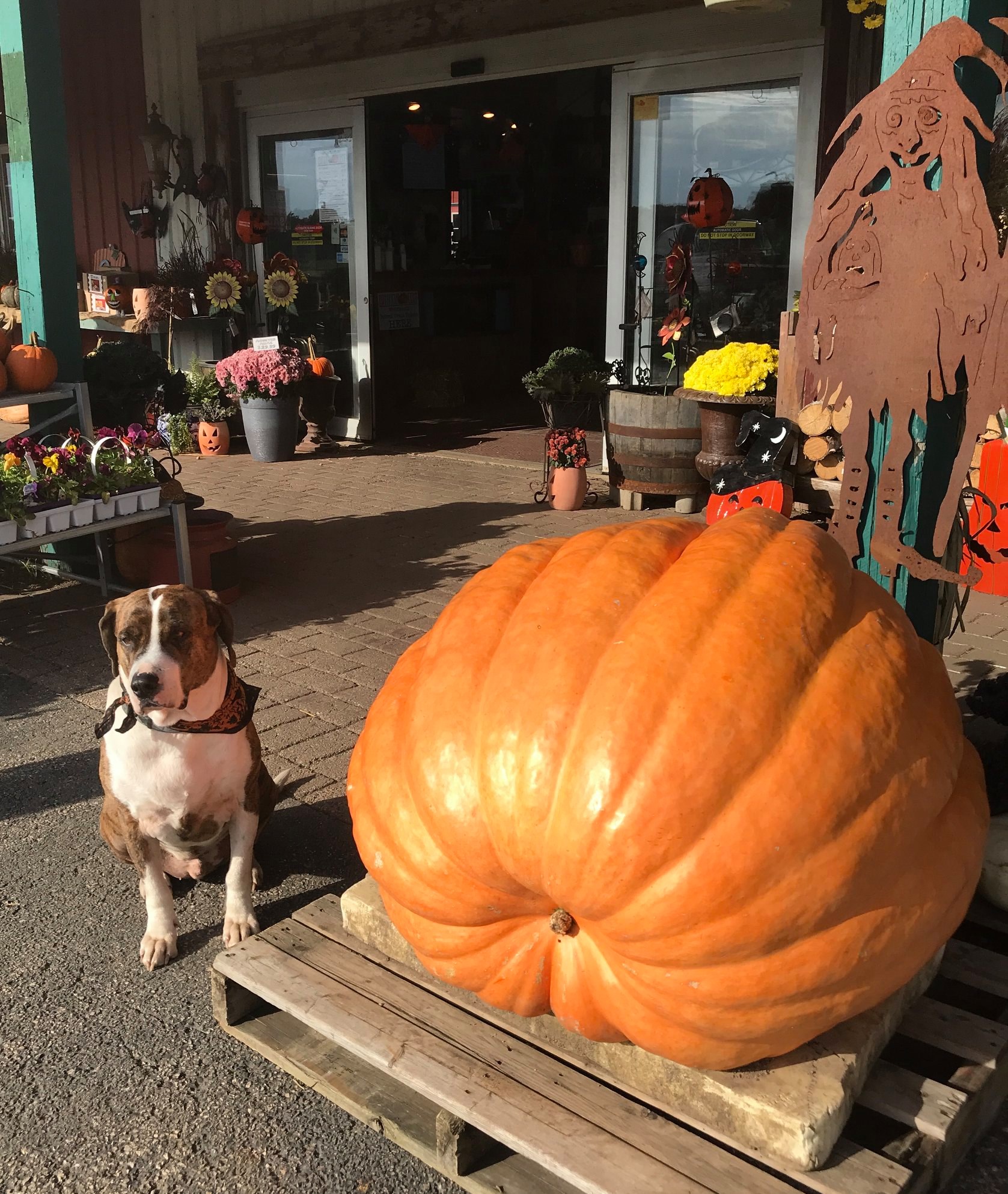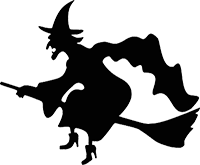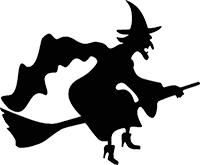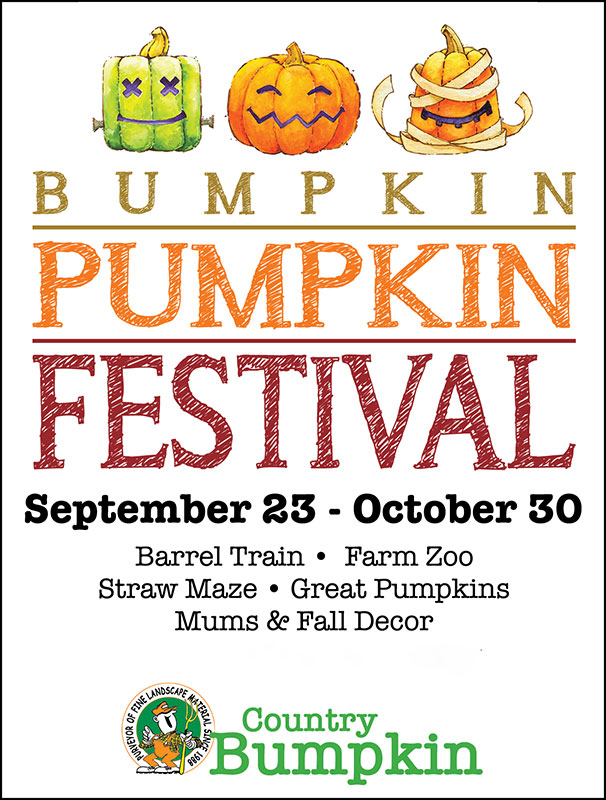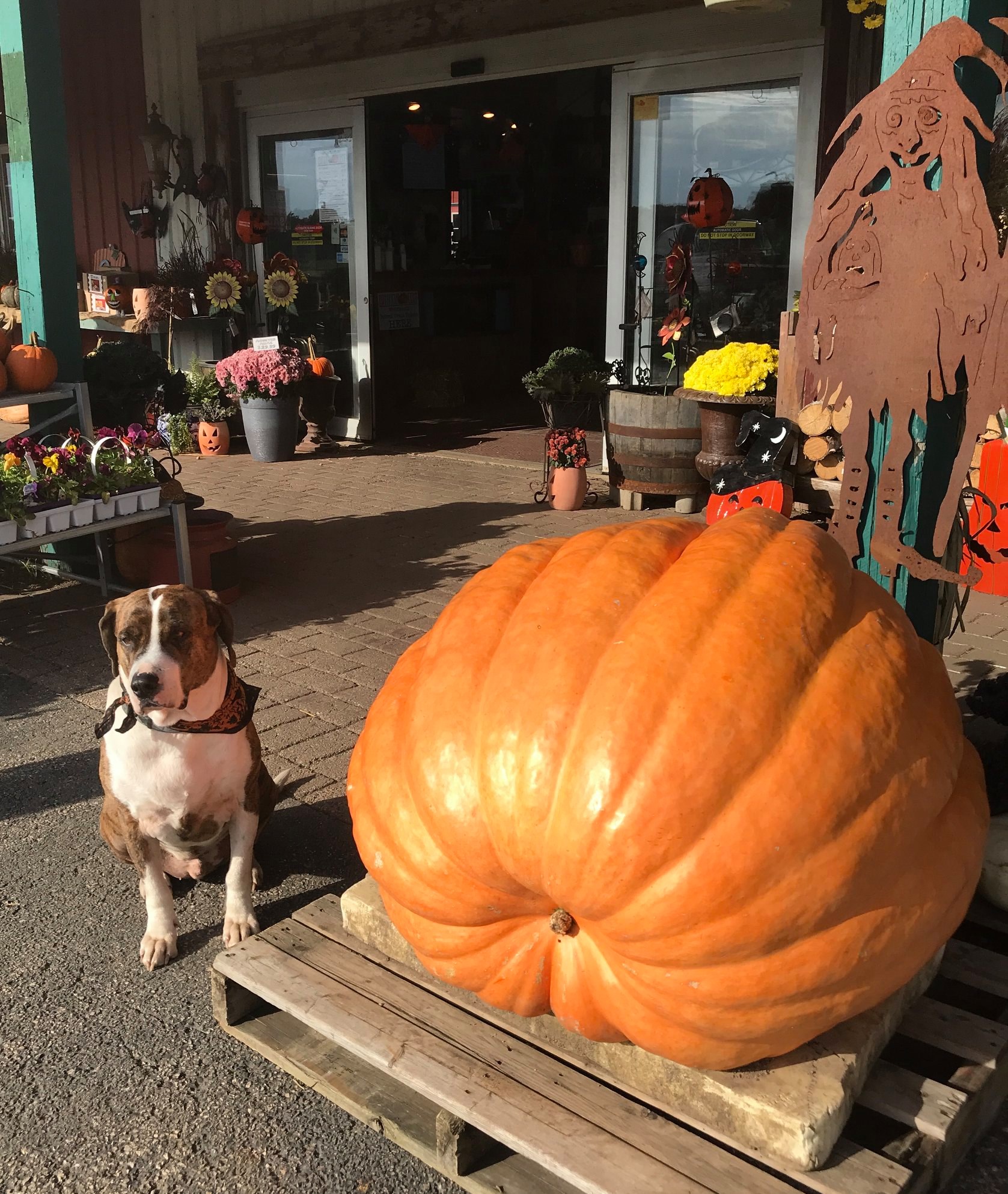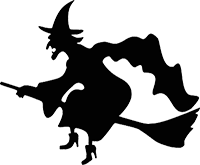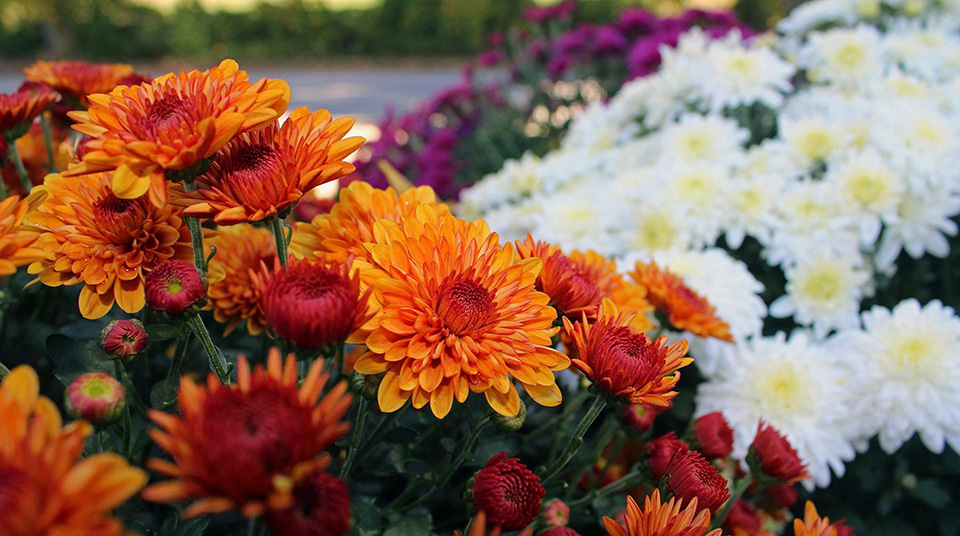 OUR GARDEN AND FALL MUMS ARE HERE!
It's a fall color bonanza…
Caring for potted mums
Light: Garden mums require full sun. This means at least six hours of daily sunlight for best bloom performance.
Water: Mums are thirsty plants; they need regular watering. Try and avoid letting them dry-out and wilt. While they will revive after wilting, their flower buds might not be as robust if not watered regularly.
Repotting: The best time to replant mums into different containers is before they bloom. If they are very root bound, lightly loosen the base of the root ball before transplanting.
Planting in the ground: Plant as soon as they are available in late summer to give them the best chance to establish before the soil freezes. There is no guarantee that mums will survive our zone 5 winters. It is important to plant them in a well drained soil in our area! Apply 4 inches of mulch after the first frost, pinch off dead blooms but avoid pruning old dead stems until spring.
stop by for garden decor, accessories and more!
Whether you are looking for trees, annuals, perennials, evergreens, shrubs and roses, vegetables and herbs, fruit trees, grasses, ground covers and more, we have the perfect selection for gardens both large and small. Explore all our nursery plants, you are bound to find the perfect plants for your space.
The garden center is bursting at the seams with new stock. From gifts to growing pots, fountains, ornaments, gardening gear, rustic garden features and much more…
Our bulk landscape materials crew is raring to go. We carry an extensive range of dirt and mulches, bulk sand, and gravel. Our natural stone selection is sought after by many landscapers and gardeners. We offer a timely and courteous delivery service to fulfill all your requirements.