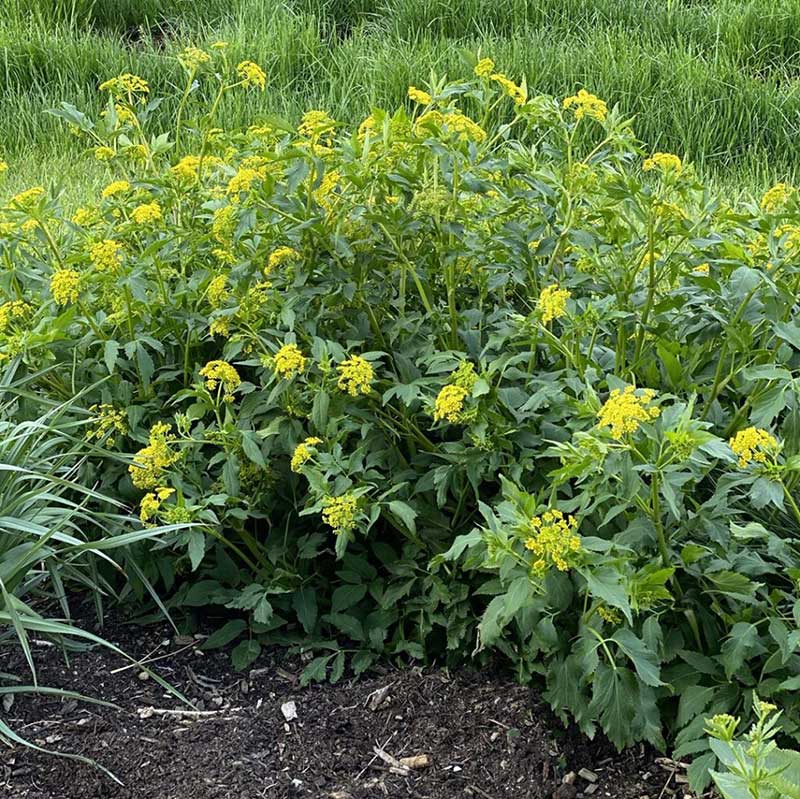 Zizia, golden Alexander, are short lived native perennials belonging to the carrot family. Birds and butterflies are attracted to their bright yellow flowers. While it is fairly drought tolerant, it can also be planted alongside a boggy meadow or pond. Low maintenance and easy to grow.
Flowers in late spring.
Height: 12″ – 36″
Width: 18″ – 24″.
Watering and soil: For best performance, keep them constantly moist during the growing season.
Exposure: Full sun to partial shade.
Category: Sun Perennials – Sun Plants – Sunny Plants – Zizzia near me – Golden Alexander