weeping canadian hemlock
Tsuga Canadensis 'Pendula'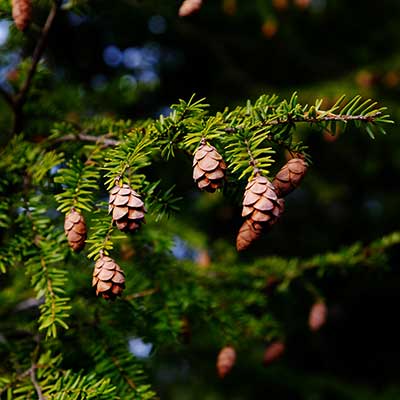 Weeping hemlock, as its name suggests, has a wide spreading habit with soft green foliage hanging from drooping branches. The low growing conifer reaches a height of 4 feet to 12 feet, depending on how it's been trained. If they are staked when young, they will grow to the taller limit.
They are good for partial shade to full shade. If they receive too much sun, their needles can brown.
Height: 4′ – 12′
Width: 15′ -30′
Watering and soil: Moist and well drained soil.
Exposure: Morning sun to partial shade/full shade.
Category: Evergreens – Weeping Canadian Hemlock near me – Tsuga Canadensis 'Pendula'