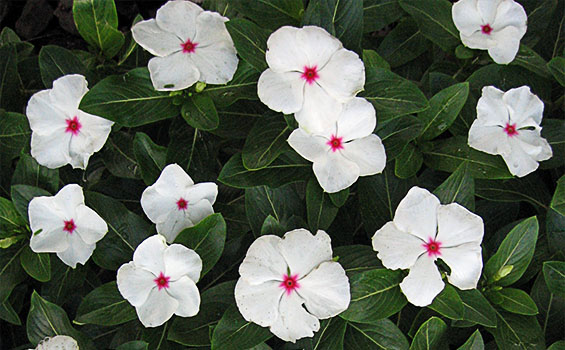 Vinca is a prolific flowering, heat and drought tolerant annual, perfect for hot, dry areas. Don't plant them too early in the season. Don't over-water – once a week in very dry weather.
Ideal for: Bedding, borders, containers.
Colors: Apricot, Cranberry, Mix Bold, Mix Classic, Mix Radiant Rose, Raspberry.
Height: 6″ – 18″
Spread: 6″ – 18″
Spacing: 8″ – 12″
Watering and soil: Once weekly. Well drained soil.
Category: Sun Annuals – Sun Plants – Sunny Plants – Vinca near me – Periwinkle