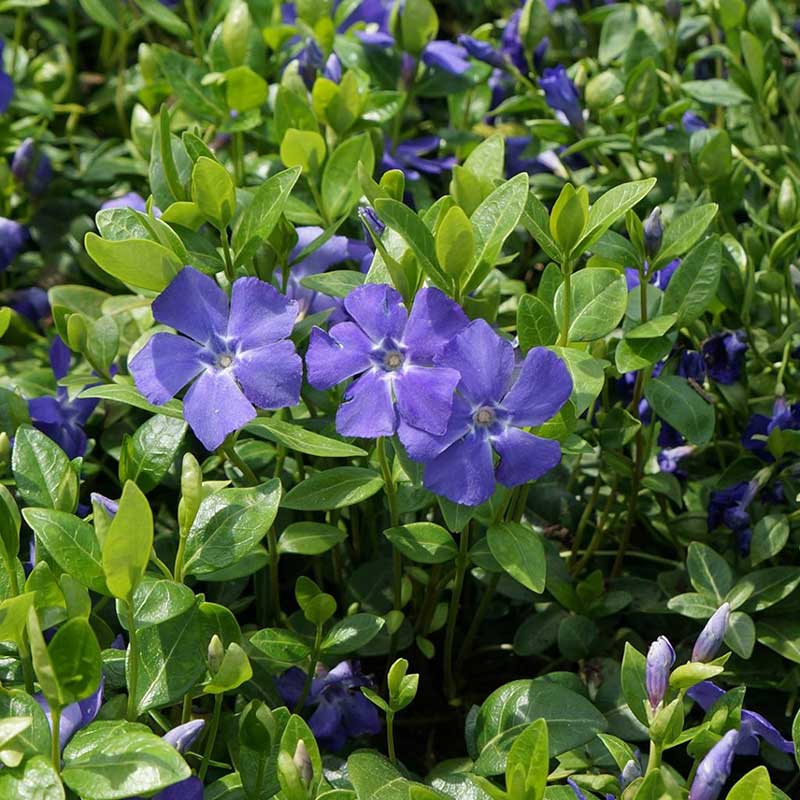 Vinca, with its rich colored leaves and attractive flowers make it an ideal spreading ground cover. They do however need to be controlled as they spread rapidly and can become a nuisance plant. These perennials are ideal for shade areas where grass will not grow.
Flowers in spring through late summer.
Height: 3″ – 6″
Width: Extensive via trailing vines.
Watering and soil: Dry to medium well-drained soil. Can tolerate poor soil.
Exposure: Full shade, partial shade.
Varieties: Atropurpurea.
Category: Sun Perennials – Sun Plants – Sunny Plants – Vinca near me – Periwinkle