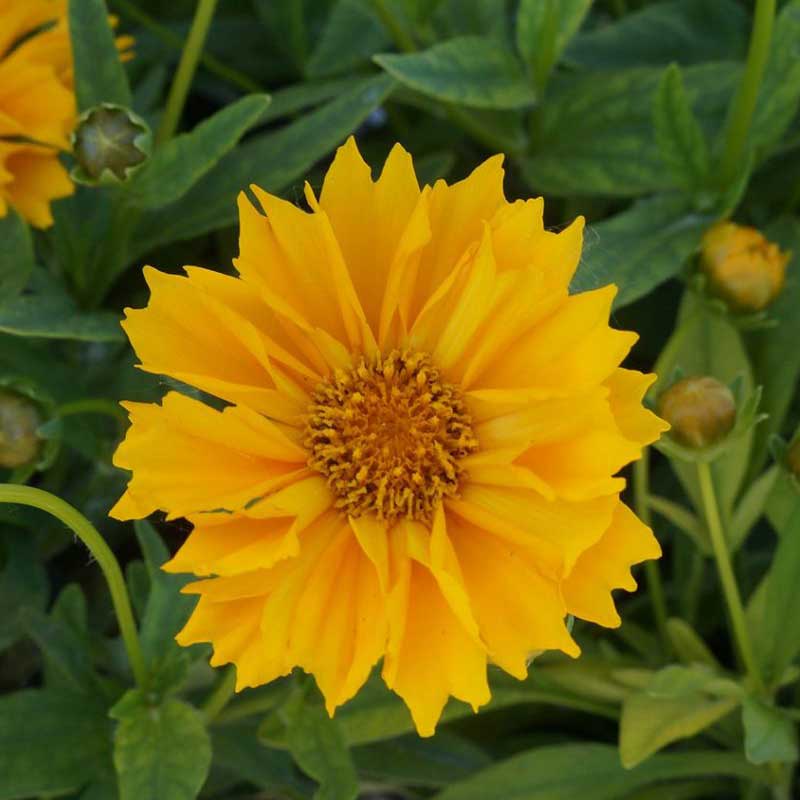 Coreopsis is a long blooming, low maintenance North American species. There are many varieties of this drought tolerant plant. They grow in clumps featuring clusters of bright daisy like flowers. Birds love the seeds which look like ticks, hence their common name tickseed.
They're easy to grow and don't require much care other than sun and well-drained soil. Deadheading spent blooms can prolong flowering.
Flowers June through September.
Height:12′ – 18′
Width: 18′ – 24′
Watering and soil: Moist well drained soil.
Exposure: Sun. Remember to keep their roots cool.
Varieties: Bengal Tiger, Ice Wine, Jethro Tull, Prairie, Red Satin, Sand, Starlight, Sunray
Image: 'Jethro Tull'
Category: Sun Perennials – Sun Plants – Sunny Plants – Tickseed near me – Coreopsis