sunpatiens
Impatiens for Sun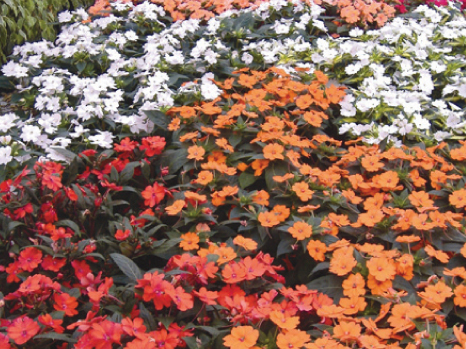 Sunpatiens will actually grow and thrive in full hot sun! One proviso though, they need to be kept well watered as they will not easily recover if left to flag in the hot sun. They will also grow well in lightly shaded areas or with half day sun, half day shade.
Ideal for: Containers, beds, borders, hanging baskets.
Colors: Hot Coral, Neon Pink, Orchid Blush, Purple, Royal Magenta, White.
Height: 16″ – 34″
Spread: 14″ – 21″
Spacing: 10″ – 12″
Watering and soil: Moist. Well drained soil.
Category: Sun Annuals – Sun Plants – Sunny Plants – SunPatiens impatiens near me – Impatiens for Sun