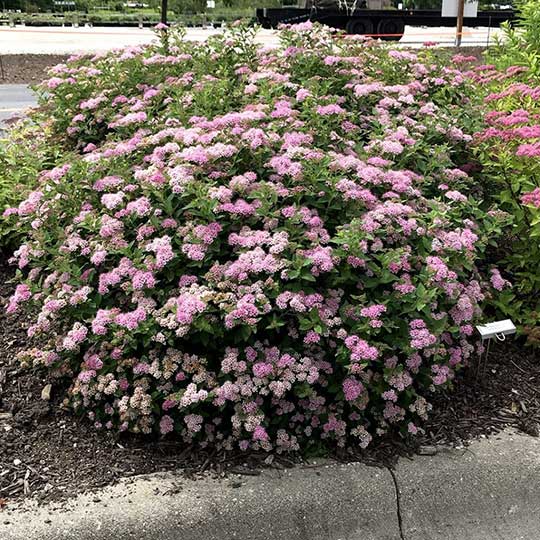 Spirea has established itself as a prime garden favorite. The showy clusters of delicate flowers in June and July can be spectacular when planted in the right location. They flower best in full sun and are generally carefree, low maintenance plants. Pollinators love them too. Keep them well watered in well-drained soil after planting. They only require watering thereafter when it's very dry.
Height: 2′ – 3′
Width: 2′ – 3′
Watering and soil: Moist, well drained soil.
Exposure: Full sun is best.
Varieties: Blue Kazoo, Play Doozie, Glow Girl, GoldMound, Goldflame, Magic Carpet, Renaissance, Shirobana, Snowmound
Category: Sun Perennials – Sun Plants – Sunny Plants – Shrubs – Deciduous Shrubs – Spirea near me