solomon's seal
Polygonatum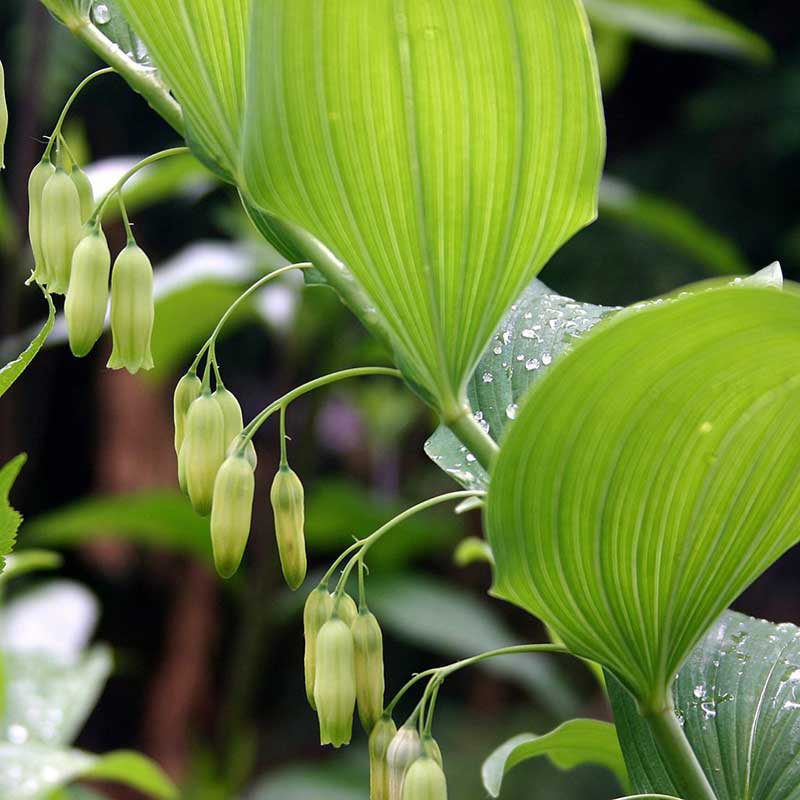 Solomon's seal are beautiful native woodland perennials – they've earned their place as a favorite shade garden plant. They spread slowly with foliage that turns golden yellow in fall. They thrive in woodland conditions with some shade and dampness.
Flowers in spring.
Height: 6″ + (some varieties grow to 7′)
Width: 8″ +
Watering and soil: Moist well drained soil. Rich in organic matter.
Exposure: Partial to full shade.
Varieties: Variegated.
Category: Sun Perennials – Sun Plants – Sunny Plants – Solomon's seal near me – Polygonatum