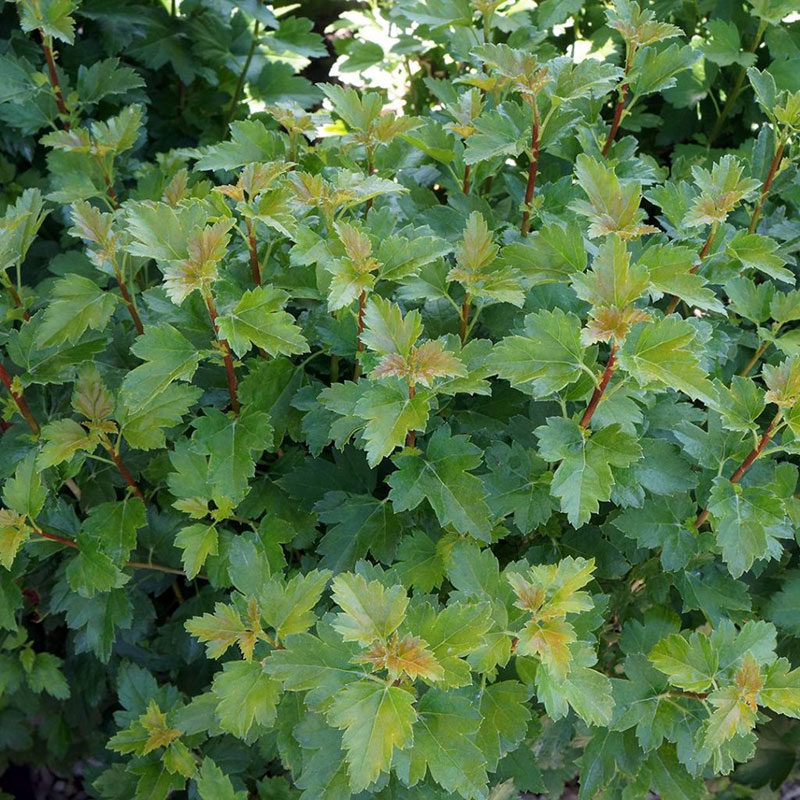 These shrubs are excellent for hedging. They have a mounding habit and grow up to six feet tall. Alpine current flowers are insignificant. A feature is the changing color of their leaves which start bright green in the beginning of the season to a warm yellow by fall. If you are looking for a foliage shrub, this is an excellent choice.
Height: 4′ – 6′
Width: 4′ – 6′
Watering and soil: Moist, well drained soil.
Exposure: Full sun is best.
Varieties: Europa, Ground Mound
Category: Sun Perennials – Sun Plants – Sunny Plants – Shrubs – Deciduous Shrubs – Alpine Current near me – Ribes Alpine Current