rhododendron azalea
Rhododendron Azalea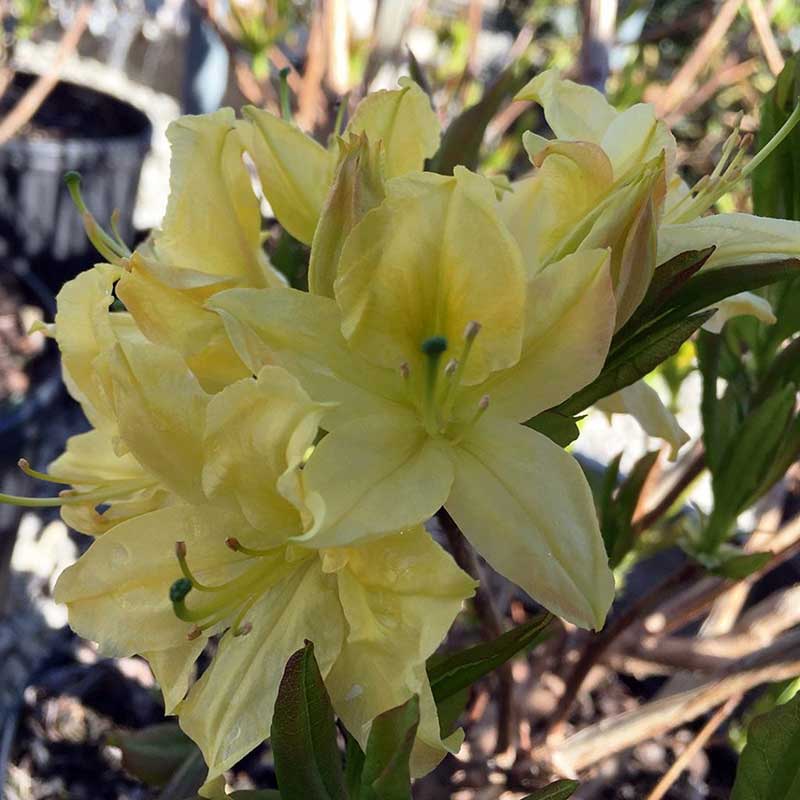 With the right care, Azaleas can last you decades. They require an acidic soil – PH 5 to 5.5. They provide an exceptional display of flowers in April and May. These shrubs prefer a well-drained moist soil in a slightly shaded position. The soil can be amended with peat moss, pine needles, or an acidifying fertilizer. Prune after flowering as new flowering takes place on old wood the following season.
Height: 4′ – 6′
Width: 3′ – 4′
Watering and soil: Moist, well drained acidic soil.
Exposure: Lightly shaded to sun.
Varieties: Lemon Lights, Mandarin Lights, Karen, Purple, P.J.M, Purple, Purple Gem, Red, White.
Image: Rhododendron 'Lemon Lights'
Category: Sun Perennials – Sun Plants – Sunny Plants – Shrubs – Deciduous Shrubs – Azaleas near me – Rhododendron