rainier yellow cherry
Prunus Avium 'Rainier'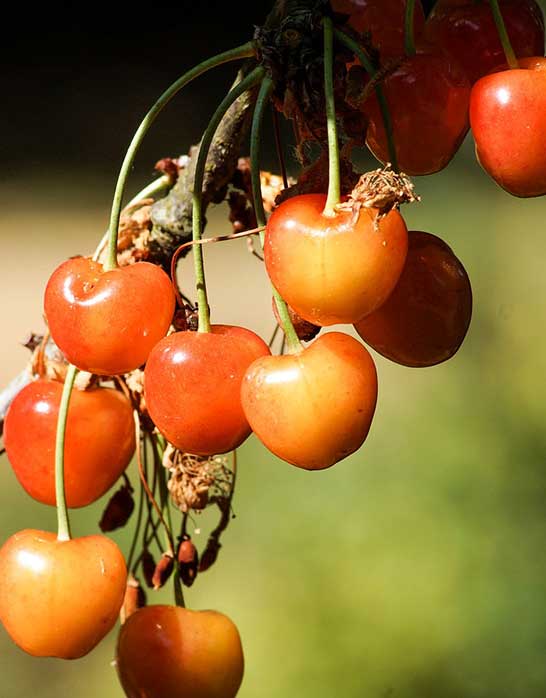 Rainier is an excellent yellow cherry tree cultivar. It is a large tree growing to about 30 feet at maturity. It has a vigorous, pyramidal growing habit. The mid-spring abundance of sweetly scented flowers are followed by a healthy crop of large golden yellow cherries. The fruit has a high sugar content and are excellent for eating, preserving, and canning.
Rainier does require cross pollination – use Bing or Stella to get the best yield.
Height: 20′ – 30′
Width: 20′ – 30′
Exposure: Full sun is best.
Watering and soil: Moist, well drained soil – loam or sand. Water well while establishing, thereafter fairly drought tolerant.
Fertilizer: Use a well balanced fertilizer or slow release formula.
Pruning: Prune these fruit trees as needed to shape and keep tidy after flowering. Remove crossed and rubbing branches. Cut back damaged, diseased and dead limbs.
Category: Fruit Plants –  Rainier Yellow Cherry  trees near me – Prunus Avium 'Rainier'