physocarpus opulifolius
Physocarpus Ninebark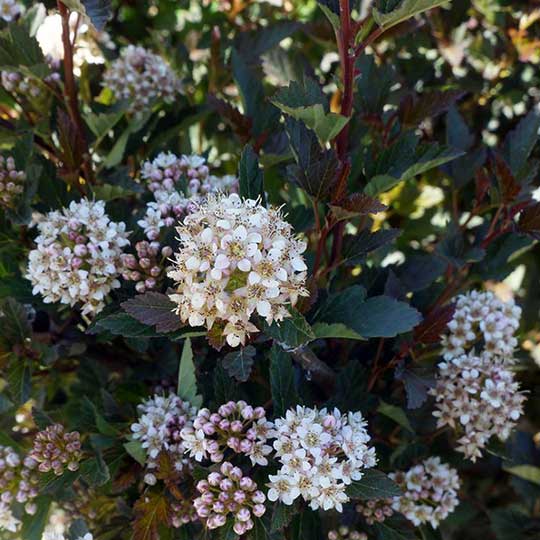 Ninebark gets its name from its exfoliating bark and is a very popular landscaping plant. It flowers in late spring. Many cultivars are available and are used for foundation planting, hedges and screens. They require minimal care, can tolerate poor soils and drought conditions. Ideally they should be situated in full sun to promote maximum flowering.
Height: 3′ -4′
Width: 3′ – 4′
Watering and soil: Moist, well drained.
Exposure: Full sun (for best flowering) to part shade.
Varieties: Ginger Wine, Lemon Candy, Panther, Summer wine
Category: Sun Perennials – Sun Plants – Sunny Plants – Shrubs – Deciduous Shrubs – Ninebark near me – Physocarpus opulifolius