peach contender
Prunus Persica 'Contender'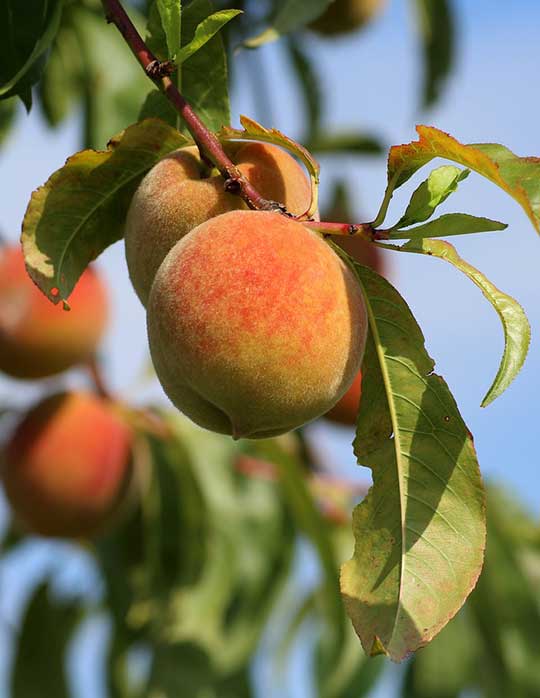 Persica Contender is a low growing, broad shaped peach tree. While they have the shorter lifespan of about 10 to 20 years, they make a statement in the orchard or garden. From the showy spring flowers ranging in color from pure white to deep red, through to their large shaped dark green leaves and spectacular yellow, orange, fall colors, these trees are well worth growing. Persica has freestone fruit (flesh does not bind to the pit).
Peach and nectarine trees are self-fertile and do not need pollinators. The only difference between a peach and nectarine is a single gene mutation that regulates the fuzzy skin coating.
Height: 10′ – 15′
Width: 10′ – 15′
Exposure: Full sun is best.
Watering and soil: Moist, well drained soil – loam or sand. Water well while establishing.
Fertilizer: Use a well balanced fertilizer or slow release formula.
Pruning: Peaches do require annual pruning to keep them healthy, strong, and bountiful. They are excellent fruit trees for espalier training too. To receive maximum sunlight and good air circulation, train these trees to an open center shape. Be sure to remove all rootstock suckers, dead and non-fruiting wood.
Category: Fruit Plants –  Peach Contender trees near me – Prunus Persica 'Contender'