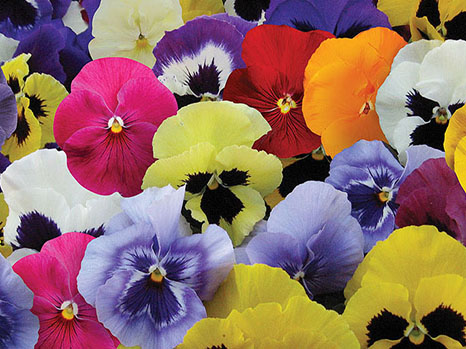 We have a large range of colors. They are essentially a form of hybridized violet with unmistakable showy flowers.
Ideal for: Bedding, borders, containers.
Colors: Various Mixes, Deep Blue, Lavender, Primrose, Violet, White, Yellow, Rose, Orange.
Height: 4″ – 8″
Spread: 6″ – 8″
Spacing: 4″ – 6″
Exposure: Morning sun afternoon shade.
Watering and soil: Average. Well drained loose soil.
Category: Sun Annuals – Sun Plants – Sunny Plants – Shady Plants – Pansy near me