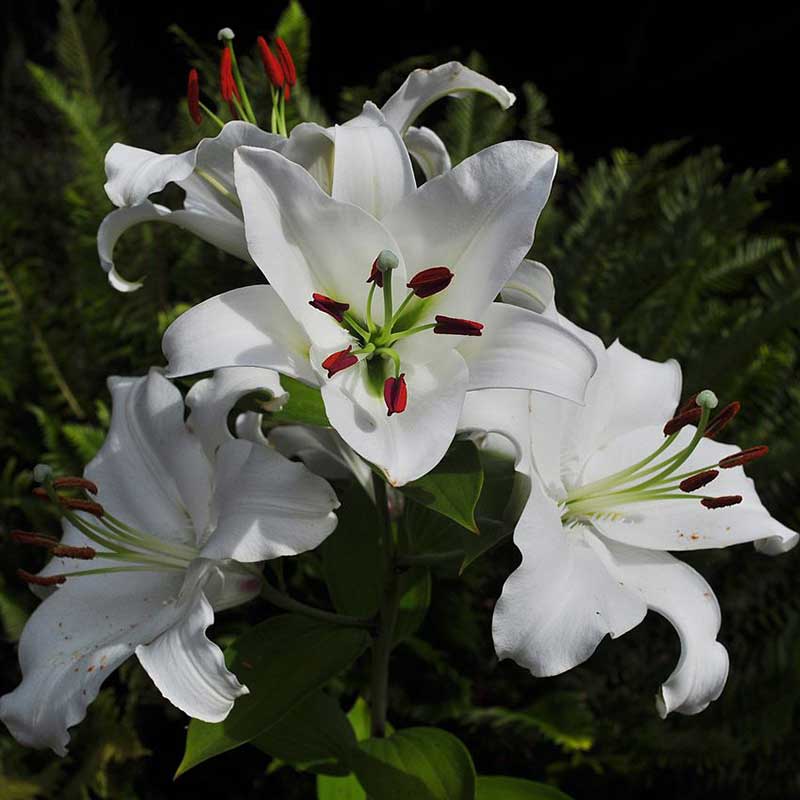 Hybrid oriental lily are beautiful flowering bulbs – they bloom after the Asiatic lilies in mid to late summer. They are easy to grow perennials and can tolerate poor soil conditions. While they look fantastic in perennial borders, they are easy to grow in containers too.
Flowers mid to late summer.
Height: 36″ – 48″
Width: 12″ – 18″
Watering and soil: Moist, average well drained soil.
Exposure: Full sun.
Varieties: Casa Blanca, Conca D'Or, Fangio, Matrix, Lily of the Valley, Royal Sunset, Serrano, Splendens Tiger, Stargazer.
Image: Joe Mabel, CC BY-SA 3.0, via Wikimedia Commons – Casa Blanca Lily.
Category: Sun Perennials – Sun Plants – Sunny Plants – Oriental lily near me – Lilium