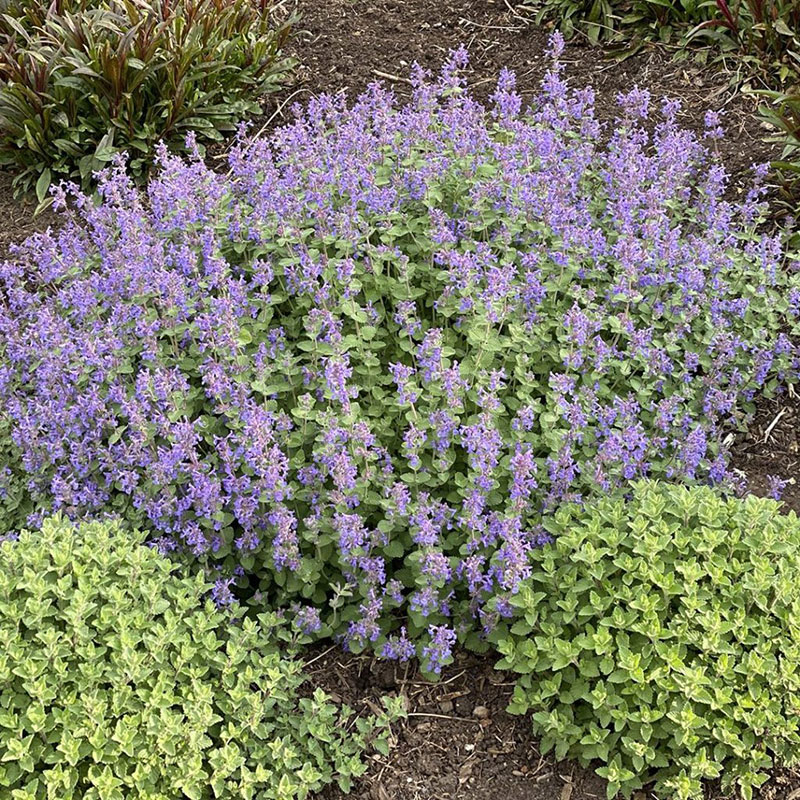 These mint family herb perennials have a low growing spreading habit. They are great for edging and pathways. They are well suited to dry soil and require very little maintenance. They grow fast when the weather warms and will perform all season long.
Flowers April through September.
Height: 12″ – 18″
Width: 12″ – 18″
Watering and soil: Dry.
Exposure: Full sun.
Varieties: Blue Wonder, Early Bird, Purrsian Blue, Summer Magic, Walkers Low
Category: Sun Perennials – Sun Plants – Sunny Plants – Catmint near me – Nepeta