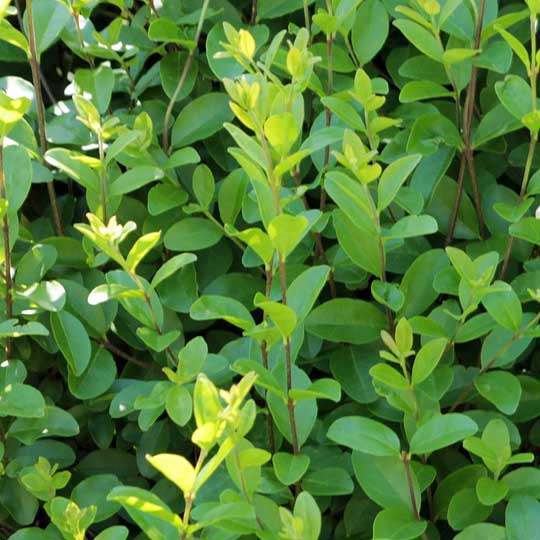 If you are looking for a classic hedge, look no further than a privet. They do have small panicle like flowers which bloom in early summer, but we typically don't see them due to heavy pruning. Privet will grow in poor quality well drained soil. They can also tolerate a fair amount of dappled shade. Apply a nitrogen rich fertilizer in early spring.
Height: 4′ – 15′
Width: 4′ – 10′
Watering and soil: Moist, well drained.
Exposure: Full sun to part shade.
Varieties: Cheyenne
Category: Sun Perennials – Sun Plants – Sunny Plants – Shrubs – Deciduous Shrubs – Privet near me – Ligustrum