lead plant
Amorpha Canescens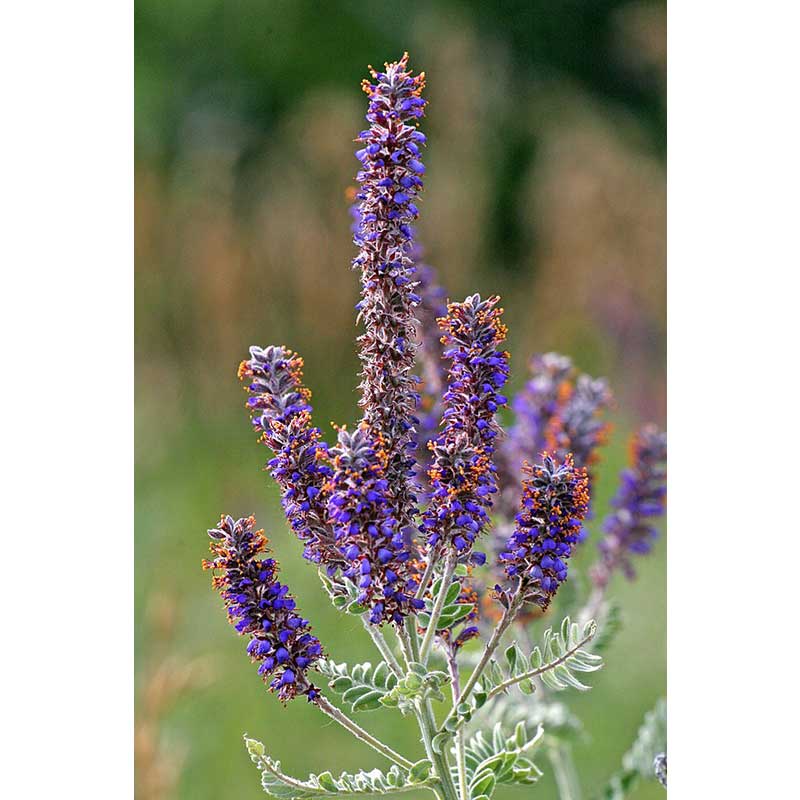 Lead plant is a tough rounded deciduous shrub native to North America. It blooms for about three weeks into early summer – pollinators are attracted to their 4-inch-long flower spikes. These perennials have very deep roots, often more than 15 feet, making them well adapted to drought conditions.
Height: 24″ – 36″
Width: 24″ – 36″
Watering and soil: Loam or sand. Dry.
Exposure: Full sun perennials.
Image: USFWS Mountain-Prairie, Public domain, via Wikimedia Commons
Category: Sun Perennials – Sun Plants – Sunny Plants – Lead Plant near me – Amorpha Canescens