lamium maculatum
Spotted Dead Nettle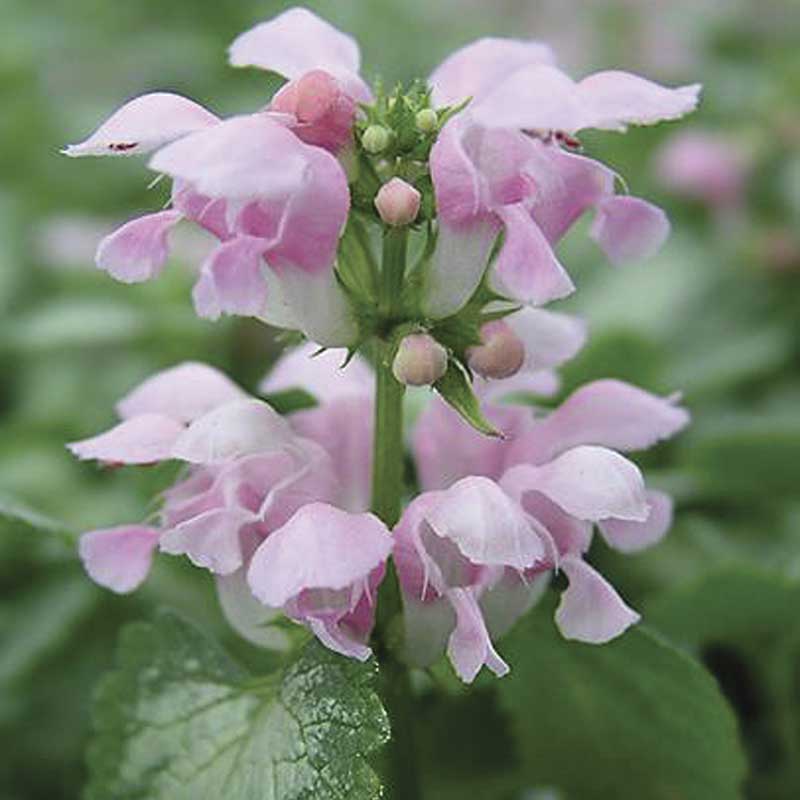 Lamium is a perennial shade to semi shade ground cover noted for its beautiful leaves and small yet attractive flowers. They grow particularly well when planted on the north side of the garden in our area. Despite their delicate appearance they are tough and durable.
Flowers in summer.
Height: 8″ – 12″
Width: 18″ – 24″
Watering and soil: Average to moist well drained soil.
Exposure: Shade, part shade.
Varieties: Aureum, Beacon Silver, Purple Dragon
Category: Shade Perennials – Shade Plants – Shady Plants – Lamium near me – Spotted Dead Nettle