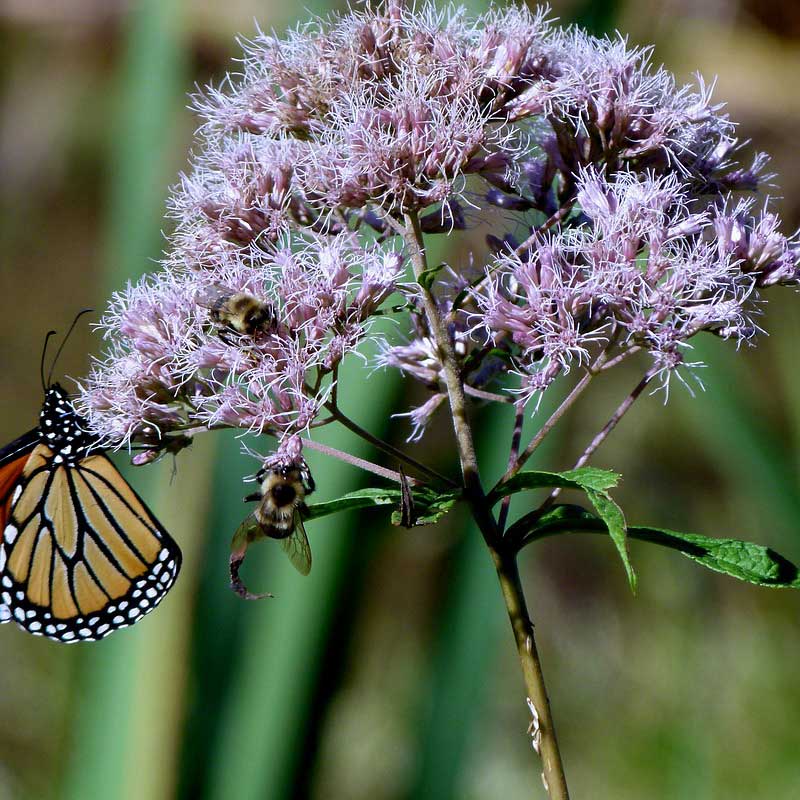 Joe Pye weed are late blooming native herbaceous perennials. Butterflies love them! They grow fast and can reach up to 7 feet in the season. These rewarding perennials are easy to grow. Due to their notable size and fragrant blooms, they have become a favorite for many gardeners.
Tall stems might need staking.
Flowers in summer.
Height: 5′ – 7′
Width: 2′ – 4′
Watering and soil: Rich, moist well drained soil. Keep the soil evenly moist but not soggy.
Exposure: Full sun is best.
Varieties: Chocolate, Phantom, Summer Snow, Baby Joe
Category: Sun Perennials – Sun Plants – Sunny Plants – Joe Pye Weed near me