japanese white pine Cleary
Pinus Parviflora 'Cleary'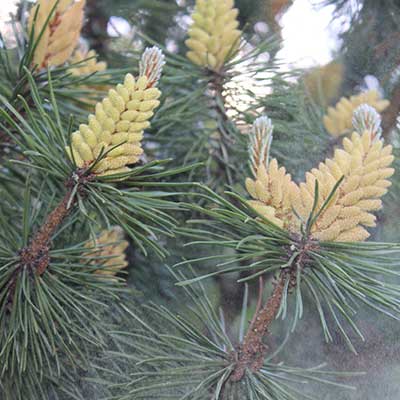 Japanese white pine Cleary is a compact, slow growing variety. It has a narrow conical shape with dark blue-green needles. Small cones ripen brown in fall. After about 10 years you can expect it to grow to a height of about 6 feet.
It has a dense habit and requires little maintenance.
Height: 4′ – 6′
Width: 2′ – 3′
Watering and soil: Moist to establish. Water regularly especially in dry hot weather.
Exposure: Full sun.
Category: Evergreens – Japanese white pine near me – Pinus parviflora cleary