japanese maple peaches and cream
Acer Palmatum 'Peaches and Cream'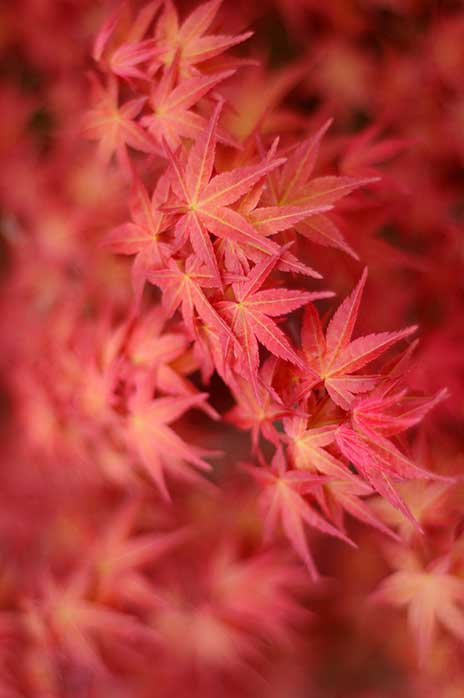 The Acer Peaches and Cream is reticulated Japanese maple variety. The dark colored veins accentuate the shape of their leaves. As summer approaches, the leaves transform into a combination of green and cream colors turning to yellow and oranges in fall.
Emperor has an upright growing habit with deep red leaves.
Height: 8′ – 10′ after 10 years.
Width: 5′ – 7′
Exposure: Full sun to part shade.
Fall Color: Yellow-orange.
Water: Water regularly in well drained soil. Use mulch for moisture retention. Do not let them dry out especially while the tree is being established.
Fertilizer: Use a slow release fertilizer. Be careful not to over-fertilize resulting in burned-out shriveled leaves.
Pruning: Prune lightly to shape, removing crossed and rubbing branches. Excessive pruning, especially in the summer heat, can damage the branches.
Category: Trees – Japanese Maple Peaches and Cream near me – Acer Palmatum – Maple trees