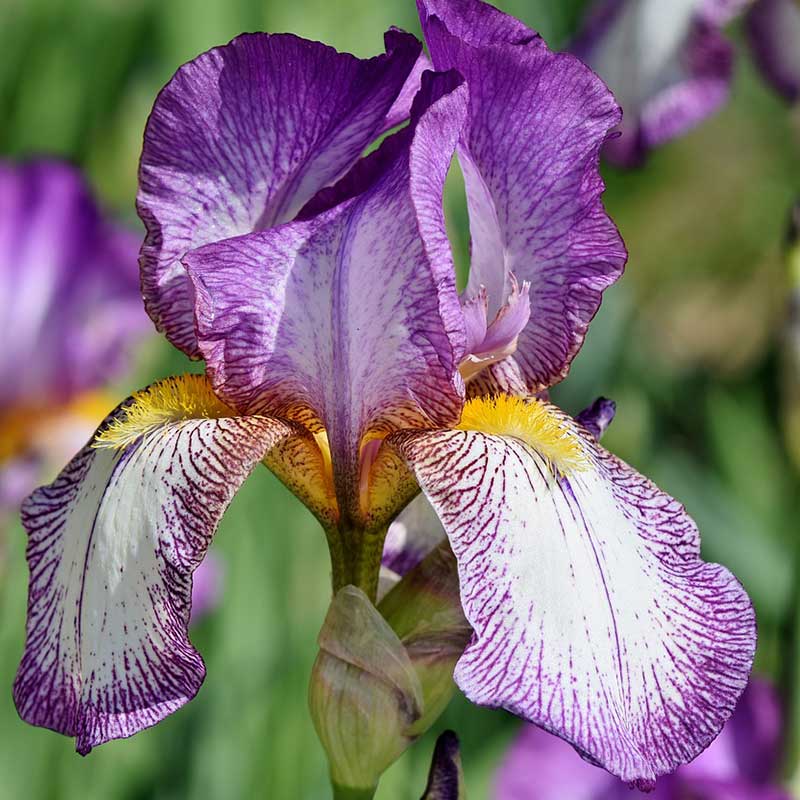 There are hundreds of varieties in this genus. The two main forms are those that grow from bulbs and those that grow from rhizomes. Their unique blooms can be broken down into three segment types: Bearded, beardless, and crested. Typically, they flower in late spring to early summer. They attract butterflies and hummingbirds when in bloom.
Flowers late spring to early summer.
Height: 6″ – 4′
Width: 10″ – 24″
Watering and soil: Rich, well drained moist soil.
Exposure: Full sun.
Varieties: Breakers, Caesar's Brother, Crested, Immortality, Yellow Flag.
Category: Sun Perennials – Sun Plants – Sunny Plants – Iris near me