impatiens
New Guinea Impatiens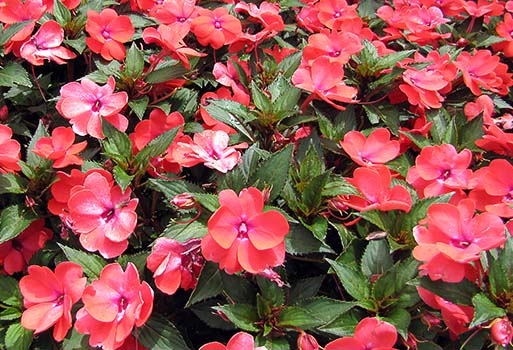 Versatile garden annuals for shadier areas of the garden – as well as light or dappled shade. No dead heading required. They are prolific bloomers.
Ideal for: Containers, beds, borders, hanging baskets.
Colors: Blue Pearl, Cherry Butterfly, Lipstick, Orange, Pink, Punch,Red, Red Star, Rose, Salmon, Taboo Mix, Violet, Violet star, Voodoo Too Mix, White
Height: 10″ – 18″
Spread: 10″ – 14″
Spacing: 8″
Exposure: Semi shade.
Watering and soil: Moist. Well drained soil.
Category: Semi Shade Annuals – Shade Plants – Shady Plants – Impatiens near me – New Guinea Impatiens