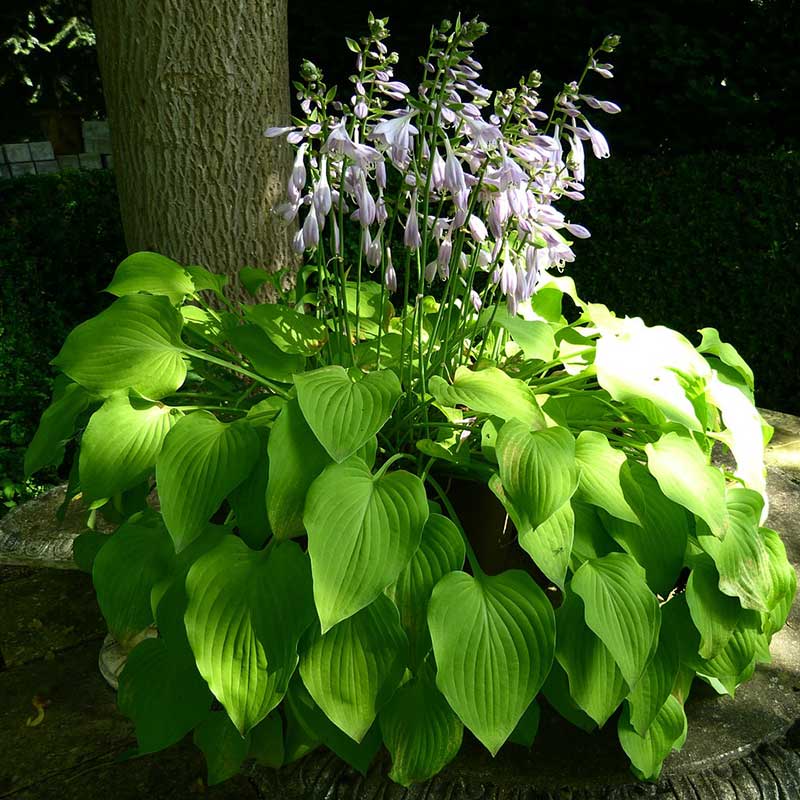 Hosta is the most popular shade perennial. These easy to grow clump forming plants perform year after year. Their rhizomes are easy to divide and easy to propagate – set and forget! There are hundreds of varieties to choose from, and while most are shade, some have been bred to take hot sun. Hosta are toxic to dogs, cats, and horses. Summer bloom time.
Height: 6″ – 48″
Width: 10″ – 6′
Watering and soil: moist but not wet soil. Can tolerate most soil types.
Exposure: Full sun is best for maximum blooms.
Varieties: Beyond Glory, Assorted, Blue Angel, Blue Cadet, Mouse Ears, Dancing Darling, Dancing Queen, Dream Weaver, First Frost, Fragrant Bouquet, Francee, Francis Williams, Gold Standard, Great Expectations, Hadspen Blue, Halcyon, Hans, Hasta Manana, High Society, Humpback Whale, June, Lakeside Paisley, Liberty, Maui Buttercup, Mighty Mouse, Neptune, Patriot, Rainbows End, School Mouse, Strawberry Yogurt, Sum and Substance, Wide Brim.
Category: Sun Perennials – Sun Plants – Sunny Plants – Hosta near me – Plantain Lily