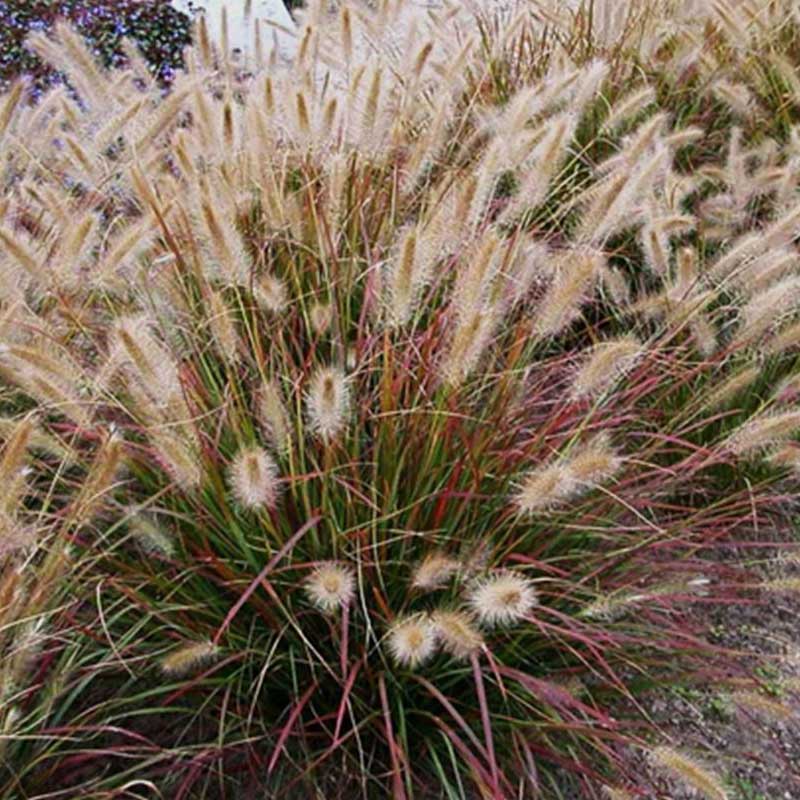 We have an interesting range of hardy deciduous grasses to enhance your gardens and landscapes;
Big Bluestem, Black Mondo, Blue Eyed Lucerne, Bluestem Ovation, Cheyenne Sky, Cool as Ice, Elijah Blue, Elymus Blue Dune, Fountain Dessert, Grama Blonde, Grazeilla, Japanese Beni Kazi Forrest Grass, Karl Foerster, Reed Overdam, Little Bluestem, Little Zebra, Maiden Flame, Maiden Variegated, Moor Dutch Dreamer, Mornin Light, Porcupine, Prairie Dropseed, Reed Avalanche, Reed Overdam.
Sedge Banana Boat, Sedge Bowles Gold, Sedge Bunny, Sedge Evergold, Silver, Switch Shenandoah, White Feather.
Image: 'Desert Plains'
Sun Perennials – Sun Plants – Sunny Plants – Grasses near me – Hardy Grass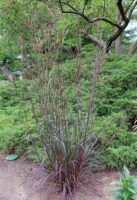 Big blustem grass – Andropogon gerardii
Height: 4′ – 8′ Width: 2′ – 3′
Warm season perennial bunch grass. Seed heads are brown and feathery resembling turkey feet.
Drought tolerant and can thrive in poor soils. Clump forming and slowly spread by rhizomes.
Image: CC by 2.0