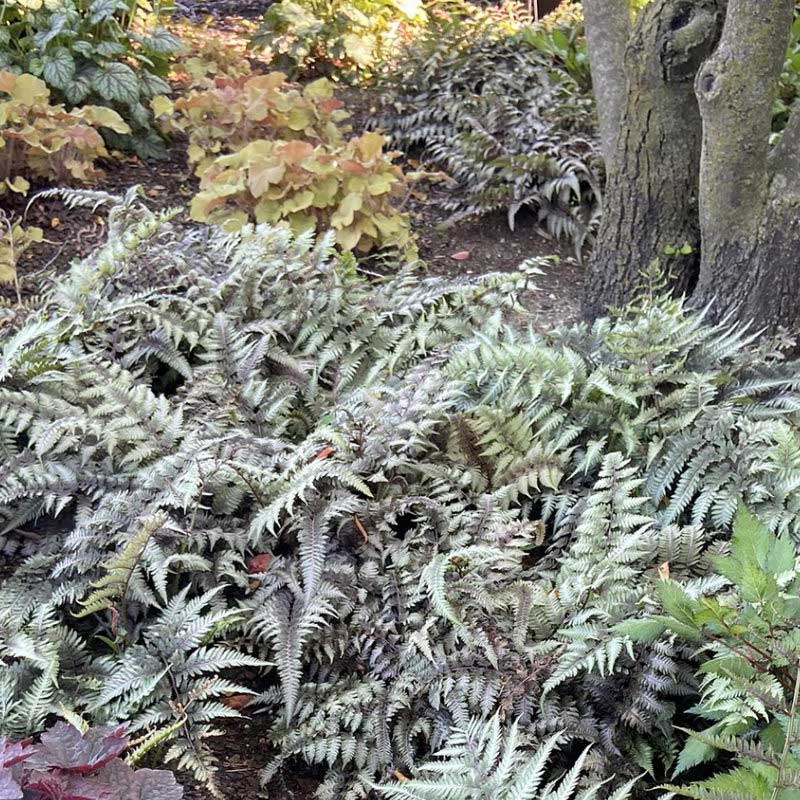 Ferns make excellent fillers for shady and partially shaded spots in the garden. The attractive foliage blends well when planted under shade trees and as shady undergrowth. They do need some light and a little bit of sun to perform at their best.
Height: 12″ – 36″
Width: 12″ – 36″
Watering and soil: Average to moist well drained soil.
Exposure: Shade to partial shade.
Varieties: Christmas, Cinnamon, Dre's Dagger, Fern Ghost, Japanese Painted, Leatherwood, Royal.
Image: Japanese Painted Fern
Category: Shade Perennials – Ferns near me