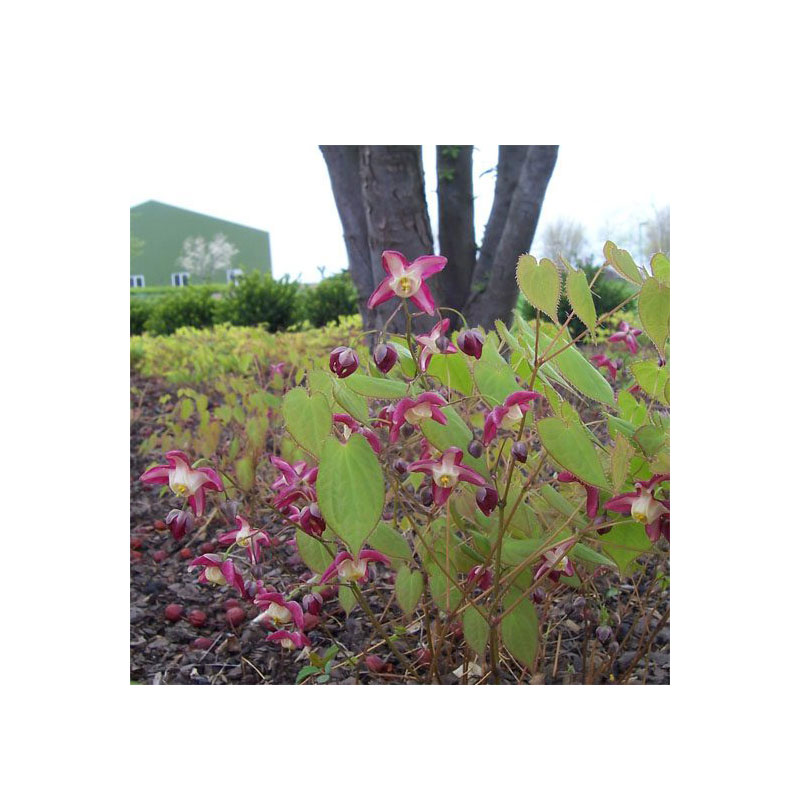 Distinctive heart shaped leaves and delicate star shaped flowers. This perennial makes a good groundcover in shadier dry conditions. Attracts bees.
Flowers May.
Height: 8″ – 12″
Width: 18″ – 24″
Watering and soil: Average to moist well drained soil until established.
Exposure: Full sun is best.
Varieties: Barrenwort Red.
Image: Red Barrenwort
Category: Sun Perennials – Sun Plants – Sunny Plants – Epimedium near me – Red Barrenwort