creeping mazus
Mazus Reptans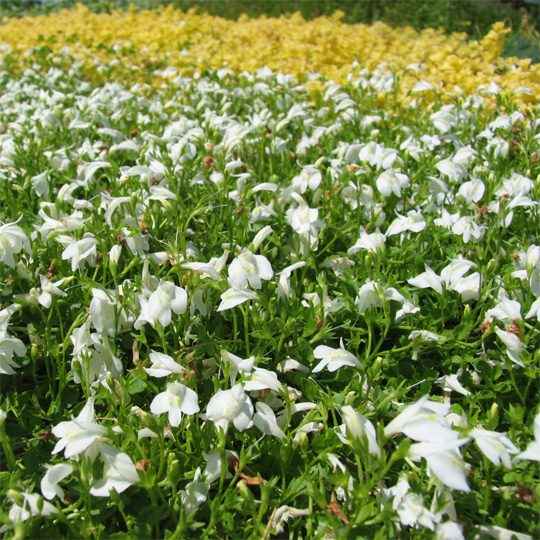 Creeping mazus is a fast-growing semi-evergreen perennial – it is a full sun to partial-sun creeper uniform in height. Expect fewer flowers if grown in shady areas. It is a robust species that can tolerate a wide variety of soil types. While these perennials prefer moist soil, make sure it is well drained and avoid overwatering.
Flowers summer.
Height: 2″ – 3″
Width: 6″ – 12″
Watering and soil: Moist well drained soil.
Exposure: Sun to part shade.
Varieties: White, Creeping.
Image: Marzus reptans 'Albus' – White Creeping Mazus
Category: Sun Perennials – Sun Plants – Sunny Plants – Creeping mazus near me – Mazus reptans