cranesbill
Hardy Geranium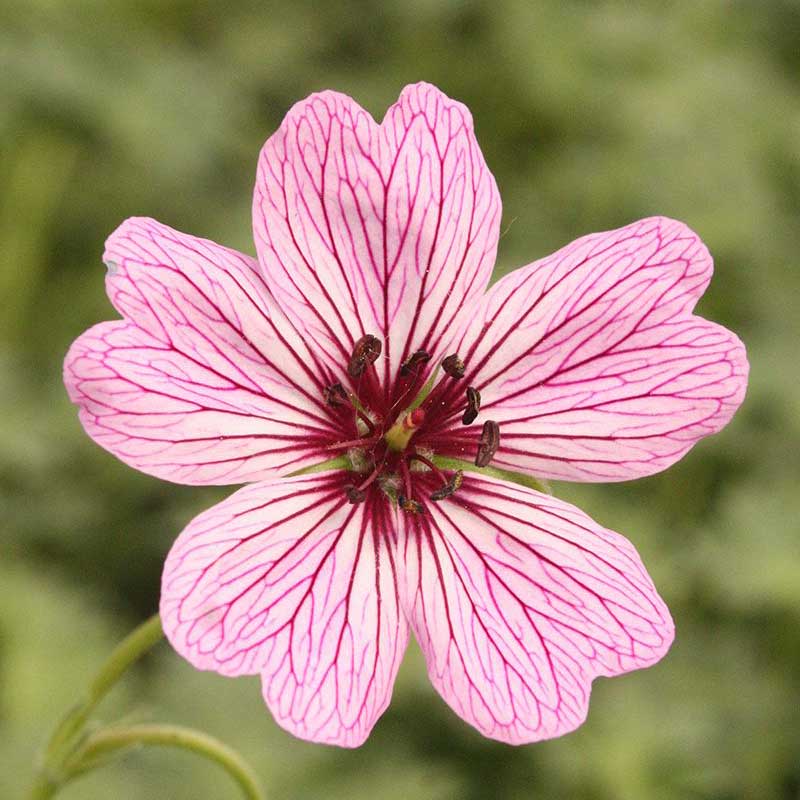 There are many varieties of hardy geranium (Cranesbill). Most of those that we know are low growing dense carpet like plants. The flowers come in a variety of shades and colors.
They perform best in full sun where they will flower more profusely. They are not fussy about soil quality, provided it is well drained.
Height: 6″ – 12″
Width: 12″ – 24″
Watering and soil: Moist to establish, then dry well drained soil.
Exposure: Full sun.
Varieties: Album, Ballerina, Crane Dance, Karmina, Max Frei.
Image: Geranium cinereum 'Ballerina'
Category: Sun Perennials – Sun Plants – Sunny Plants – Cranesbill near me – Hardy Geranium