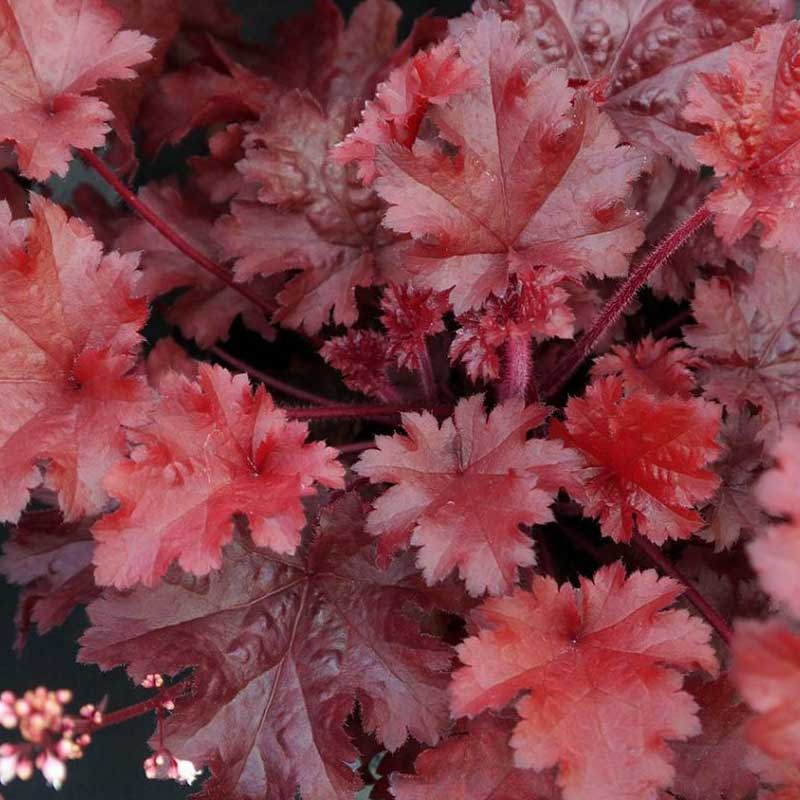 There are many different varieties of coral bells on offer. These native plants form round mounds with small bell-shaped flowers, which bloom in spring or early summer. The lobed, rounded, hairy leaves, come in a variety of colors.
Excellent for edging or group planting.
Flowers June July.
Height: 8″ – 12″
Width: 24″ – 36″
Watering and soil: Average to moist well drained soil until established.
Exposure: Sun to part and dappled shade.
Varieties: Bells 4Ever Red, Blackberry Ice, Bells Caramel, Cherry Truffles, Guacamole, Hercules, Lava Lamp, Midnight Rose, Palace Purple, Plum Pudding, Sweet Tart, Wild Rose, Wildberry.
Image: 'Cherry Truffles'
Category: Sun Perennials – Shade Perennials – Sun Plants – Sunny Plants – Coral Bells near me – Heuchera