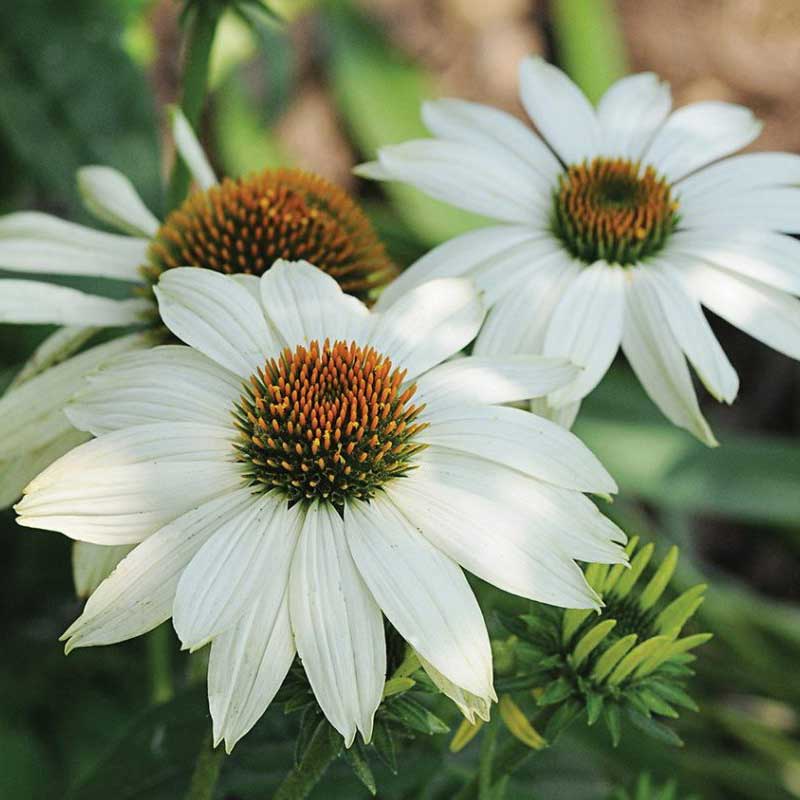 Nothing beats the value and flower power in mid to late summer of the coneflower. They are beautiful prairie plants. They perform season after season – pollinators think so too! The colorful petals lure insects towards the fertile flowers that lie in the center of the cone.
Flowers June through September.
Height: 24′ – 36′
Width: 12′ – 18′
Watering and soil: Moist well drained soil.
Exposure: Sun. Can take dappled shade.
Varieties: Orange, Cheyenne Spirit, Lemon Yellow, Magnus, Tres Amigos, Pallida, Pixie, PowWow, Poco Hot, Prairie Splendor, Purple, Rainbow, Rubinstern, Sundown.
Image: 'PowWow White'
Category: Sun Perennials – Sun Plants – Sunny Plants – Coneflower near me – Echinacea