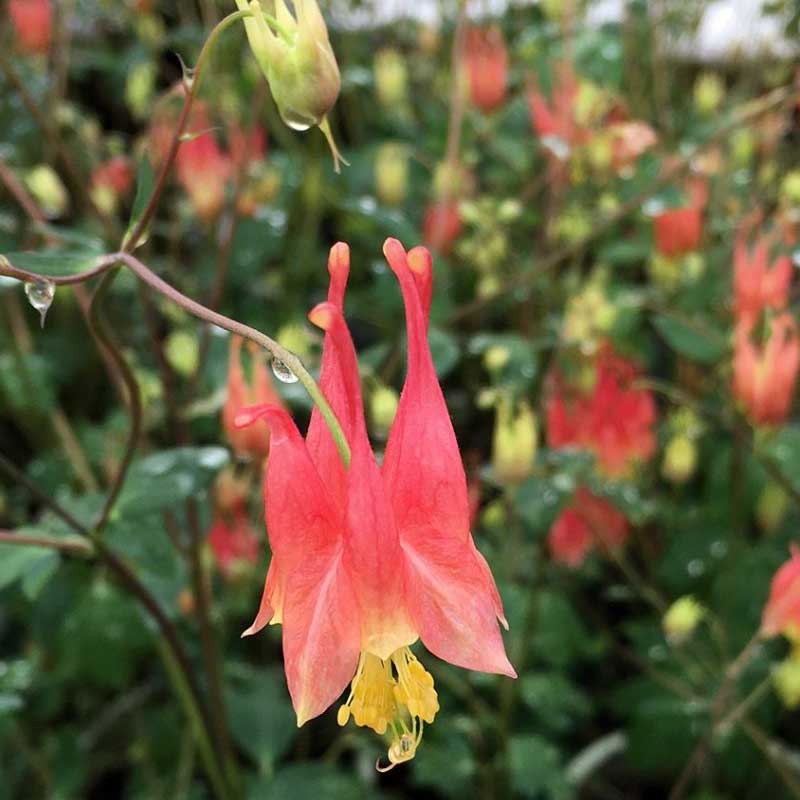 Columbine are a favorite spring flower their blooms are easily recognizable. Hummingbirds and bees love their bell-shaped flowers. They are short lived perennials and bloom for about four weeks.
They fill the gap between early spring bulbs and peak season flowers.
Height: 12″ – 18″
Width: 18″ – 24″
Watering and soil: Moist well drained soil.
Exposure: Full morning sun to partial shade.
Varieties: Little Lantern, Winky.
Image: Aquilegia canadensis 'Little Lanterns'
Category: Sun Perennials – Shade Perennials – Sun Plants – Sunny Plants – Columbine near me – Aquilegia