coleus for sun
Sun Coleus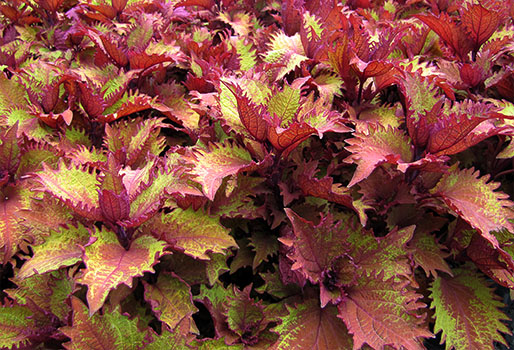 Sun Coleus, unlike the traditional varieties, can take a good deal of sun. However, they should be protected from the late afternoon harsh summer sun. Their colorful foliage looks great planted in garden beds as well as containers. Plant in average well drained soil with lots of mulch.
Ideal for: Beds, mass display, borders, containers.
Colors: Flame Thrower Habanero, Main Street, Wall Street.
Height: 18″ – 36″
Spread: 12″ – 20″
Spacing: 12″
Watering and soil: Average. Well drained soil with mulch.
Category: Sun Annuals – Sun Plants – Sunny Plants – Coleus for sun near me – Sun Coleus