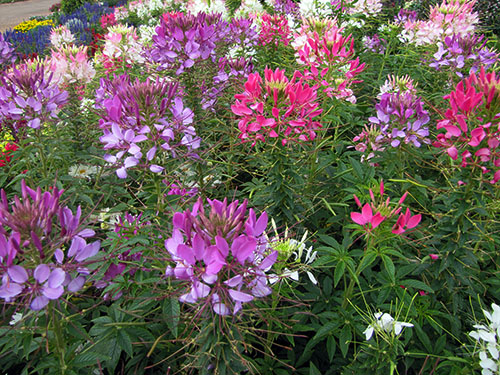 Cleome don't start out looking like much, but come the heat of summer they are spectacular. Averaging 3 to 4 feet in height they do make a statement when blooming!
Ideal for: Beds, borders, containers.
Colors: Mix.
Height: 36″ – 48″
Spread: 12″ – 20″
Spacing: 12″
Watering and soil: Low to average. Drought tolerant. Well drained soil.
Category: Sun Annuals – Sun Plants – Sunny Plants – Cleome near me – Spider Flower