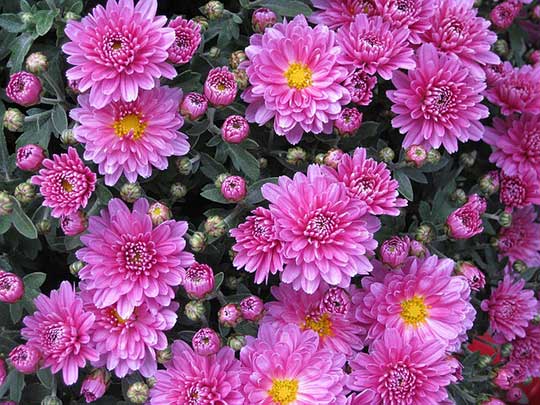 If you want to grow mums as perennials, plant them in spring, giving them plenty of time to root. They should start to flower by mid to late summer. If you want them for fall flowering, pinch the buds back. Plant them in rich well-drained soil and feed with a high nitrogen and phosphorus content fertilizer.
Ideal for: Beds, containers.
Colors: Bronze, Purple.
Height: 12″ – 24″
Spread: 18″ – 26″
Spacing: 12″
Watering and soil: Moist. Well drained soil.
Category: Sun Annuals – Sun Plants – Sunny Plants – Chrysanthemum near me – Mums