cherry stella dark red
Prunus Avium 'Stella'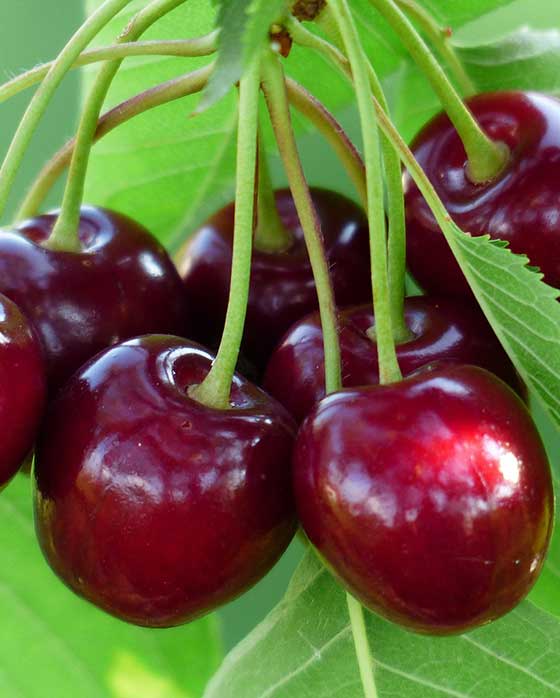 Stella is a medium sized sweet dark red cherry tree cultivar. The tree produces an abundance of sweet-scented white flowers in mid spring followed by heart shaped dark cherries in early to midsummer. Their sweet, rich flavor make them excellent for eating fresh, canning, and preserving. This is a very popular, award-winning, cultivar.
A great feature of Stella is that although it is self-fertile and self-pollinating, it makes an excellent pollinator for almost any other variety.
Height: 15′ – 20′
Width: 15′ – 20′
Exposure: Full sun is best.
Watering and soil: Moist, well drained soil – loam or sand. Water well while establishing, thereafter fairly drought tolerant.
Fertilizer: Use a well balanced fertilizer or slow release formula.
Pruning: Prune these fruit trees as needed to shape and keep tidy after flowering. Remove crossed and rubbing branches. Cut back damaged, diseased and dead limbs.
Category: Fruit Plants –  Cherry Stella Dark Red  trees near me – Prunus Avium 'Stella'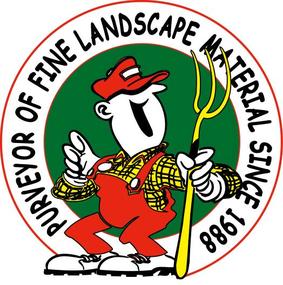 The family owned garden center with mulch more!
Winter Hours:
Friday, Dec. 24 – mid March 2022
When the gate's open, so are we!
Call: (847) 566 – 2176
Send us a message: Contact Us
Gilmer Rd & Hawley St.
27691 N. Gilmer Rd., Mundelein,IL