campanula
Harebell – Bellflowers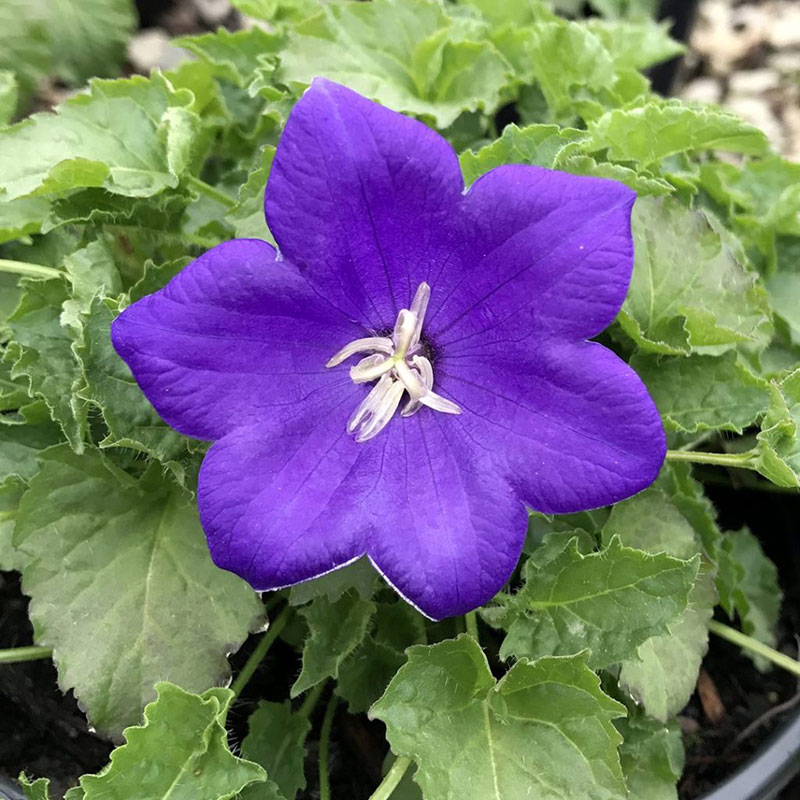 These perennials have striking leaves with an abundance of cup shaped flowers. They aren't fussy plants and do best in a sunny position. Their low growing habit makes them ideal for borders.
Flowers May through September.
Height: 8″ – 12″
Width: 12″ – 18″
Watering and soil: Moist well drained soil.
Exposure: Sun to part shade.
Varieties: Blue Clips, Genti Twist, Pearl Deep Blu, Pearl White
Category: Sun Perennials – Sun Plants – Sunny Plants – Campanula near me – Harebell – Bellflowers