calibrachoa
Million Bells – Trailing Petunia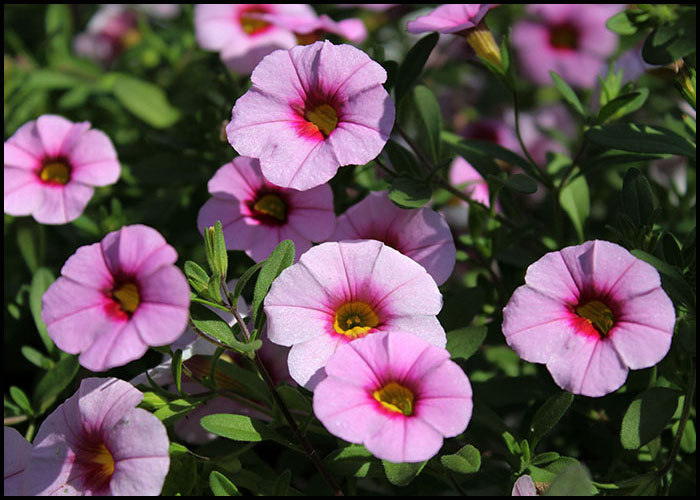 Calibrachoa has a trailing habit that makes him excellent for containers and hanging baskets. They are typically planted in spring and will last throughout the summer. They perform best when planted in full sun or at least six hours of morning sun. Keep them evenly moist and do not let them dry out.
Ideal for: Hanging baskets, containers.
Colors: Bright Red, Blue, Yellow, Pink, Lavender, Orange, Purple, Rose, White, Dbl. Neo Pink, Dbl. Chiffon, Dbl. Lemon
Height: 3″ – 9″
Spread: 6″ – 24″
Spacing: 6″ – 10″
Watering and soil: Moist. Well drained soil.
Category: Sun Annuals – Sun Plants – Sunny Plants – Calibrachoa near me – Million Bells