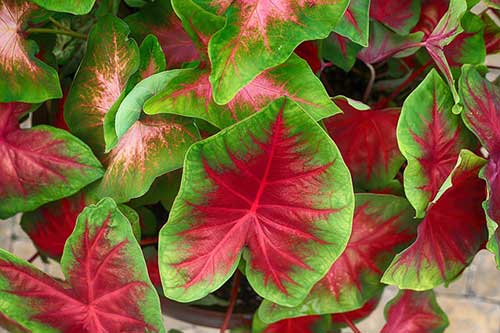 Caladium have unmistakable foliage. They come in a variety of shades and colors. They prefer indirect light making them perfect for shade and semi shade. Use a well-drained, rich potting mix. Keep the soil moist and never let them dry out.
Ideal for: Shade beds, containers.
Colors: Red, Pink, White.
Height: 12″ – 30″
Spread: 12″ – 24″
Spacing: 12″
Watering and soil: Moist. Well drained soil.
Category: Shade Annuals – Shade Plants –  Semi Shade plants – Shady Plants – Part Shade – Caladium near me – Elephant Ears