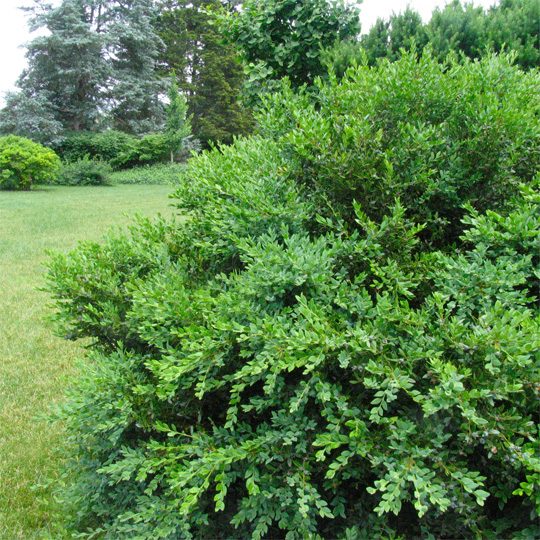 The boxwoods that we know are mainly evergreen shrubs. They are typically pruned into hedge shapes, but they don't have to be. It's important to plant boxwoods in well-drained soil as they do not like wet feet. Mulch is a useful addition as they have a shallow root system; this will prevent them from drying out. Fertilize in early spring with a general nitrogen rich formula like 10-6-4.
Height: 4′ – 6′ (dwarf varieties are smaller)
Width: 3′ – 4′
Watering and soil: Moist, well drained.
Exposure: Full sun is best.
Varieties: Green Gem, Green Mountain, Green Velvet, Northern Charm, Winter Gem, Winter Green, Chicagoland Green.
Category: Sun Perennials – Sun Plants – Sunny Plants – Shrubs – Deciduous Shrubs – Boxwood near me – Buxus