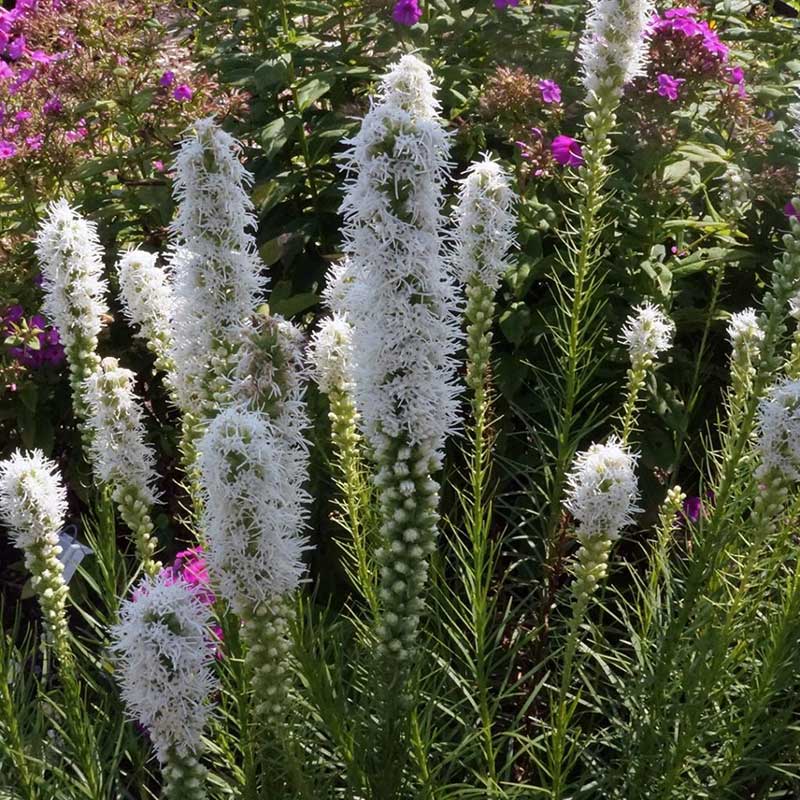 Blazing Star is a long blooming native perennial belonging to the aster family. Liatris flowers are packed with tiny blossoms arranged around a long upright brush spire. They produce corms which can be easily transplanted in spring – it's an easy way to multiply them in garden beds. They are low maintenance and need very little care.
Flowers Summer through early fall.
Height: 24″ – 48″
Width: 9″ – 18″
Watering and soil: One inch water per week until the sprouts establish. Occasional watering in hot months to prevent leaf burn.
Exposure: Full sun.
Varieties: Floristan White, Spicata.
Image: 'Floristan White'
Category: Sun Perennials – Sun Plants – Sunny Plants – Blazing Star near me – Liatris