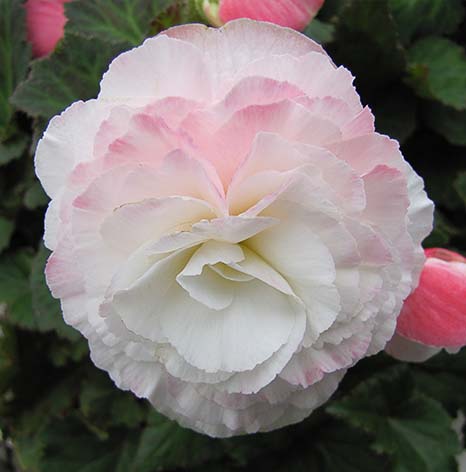 Beautiful tuberous Begonia with rose like flowers. Ideal for partial shade. They are easy to grow and require a rich, moist well-drained soil. Plant in spring after the last frost. Avoid hot afternoon sun.
Ideal for: Beds, containers.
Colors: Red, Cherry, Orange, Pink, White, Yellow.
Height: 8″ – 12″
Spread: 12″ – 16″
Spacing: 10″
Watering and soil: Moist. Well drained soil.
Category: Shade Annuals – Shade Plants –  Semi Shade plants – Shady Plants – Part Shade – Begonia Non Stop