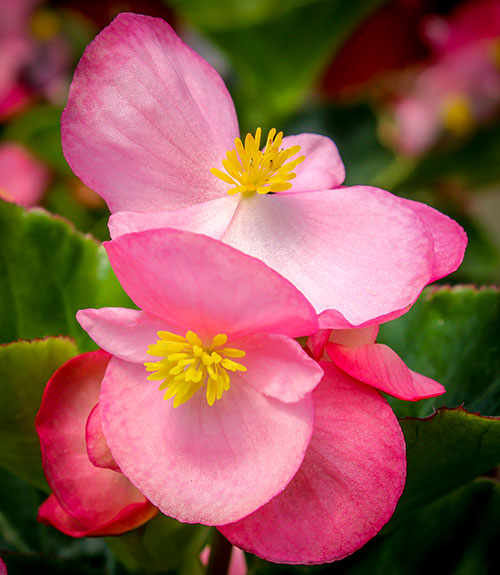 BIG has huge glossy leaves and an abundance of large showy flowers up to 2″ across! Begonia BIG has a very high visual impact and just a few plants in the garden will provide show stopping color all summer long. Avoid afternoon sun.
Ideal for: Beds, containers.
Colors: Red.
Height: 12″
Spread: 16″
Spacing: 8″
Watering and soil: Moist. Well drained soil.
Category: Shade Annuals – Shade Plants –  Semi Shade plants – Shady Plants – Part Shade – Begonia Big near me – Begonia