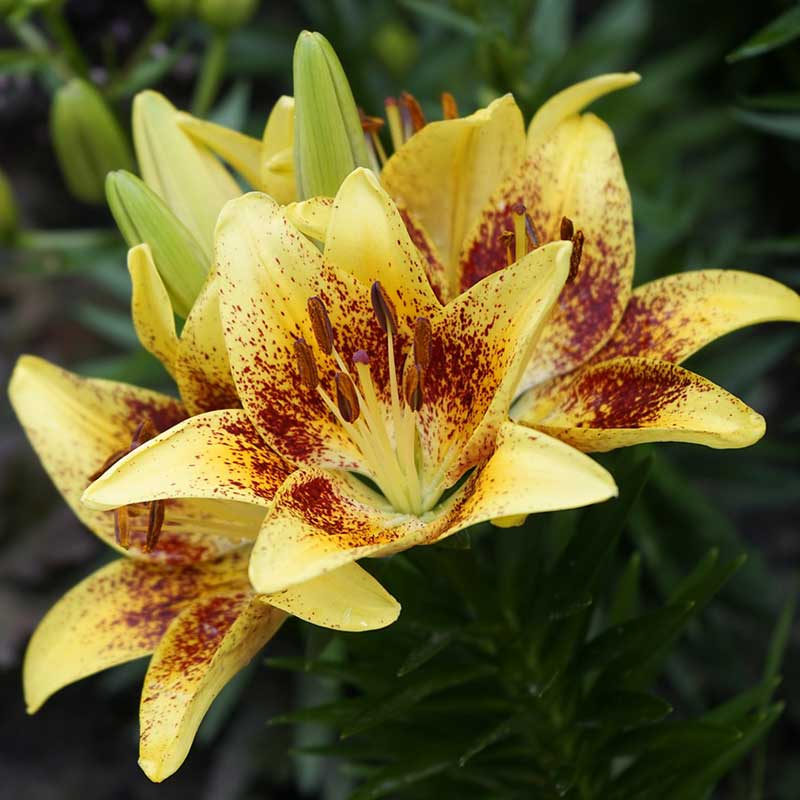 Asiatic lily bloom in early to mid-summer. Their vivid striking color has made them a garden favorite around borders and in containers. They are also prizes as cut flowers. They are easy to grow in well drained fertile soil and perform year after year with little maintenance.
Cut back the leaves and stems after they have turned yellow.
Flowers June through July.
Height: 12″ – 36″
Width: 12″ – 24″
Watering and soil: Fertile, moist, well drained soil.
Exposure: Full sun.
Varieties: LA Summer Sky, Tiny Diamond, Tiny Invader, Tiny Yellow Bee.
Category: Sun Perennials – Sun Plants – Sunny Plants – Asiatic lily near me – Lilium