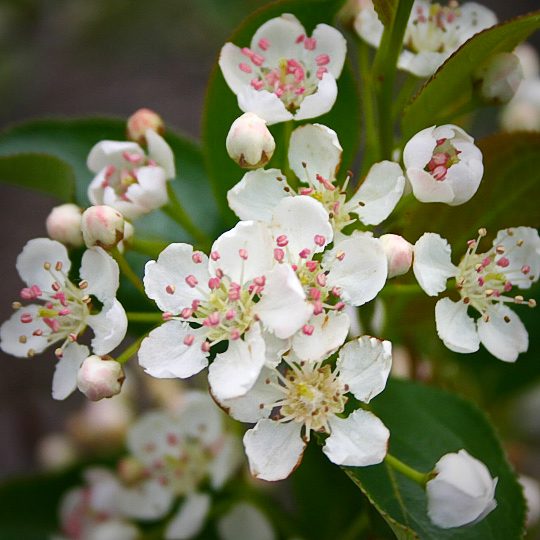 A deciduous shrub that bears clusters of white or pink flowers in spring and berries thereafter. They do put on a good early season showing. Chokeberry prefer a well-drained moist soil, though they will survive in somewhat dry conditions. Chokeberry need to be pruned as they produce suckers which can become unwieldly. They generally do not attract many pests and diseases.
Height: 24″ – 36″
Width: 3′ – 4′
Watering and soil: Moist, well drained soil.
Exposure: Full sun is best.
Varieties: Ground Hug, Autumn Magic, Low Scape
Category: Sun Perennials – Sun Plants – Sunny Plants – Shrubs – Deciduous Shrubs – Chokeberry near me – Aronia