nyssa sylvatica 'wildfire'
Black Gum – Black Tupelo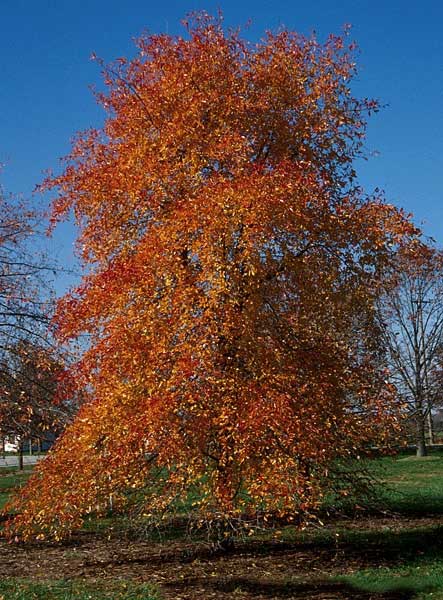 These medium sized deciduous trees have spectacular fall color ranging from orange, purples, yellows, and reds. They can make great specimen trees and are very adaptable to urban conditions, including compacted and poorly drained soils. They are slow growers forming a rounded shape with a straight trunk. They have a rough bark resembling an alligator skin.
Height: 30′ – 35′
Width: 15′ – 20′
Exposure: Full sun.
Fruit / Flower: Blue-black stonefruit. Attracts birds.
Fall Color: Orange-red-yellow-purple.
Water: Keep moist to establish (2 years). Once established, these trees don't need extra watering as they are fairly drought tolerant.
Fertilizer: Use slow release fertilizer once a year just before new growth.
Pruning: These don't require much pruning other than light training to keep the desired shape. Prune when the tree is dormant.
Category: Trees – Black Tupelo near me – Nyssa Sylvatica – Black Gum