apple gala
Semi Dwarf Apple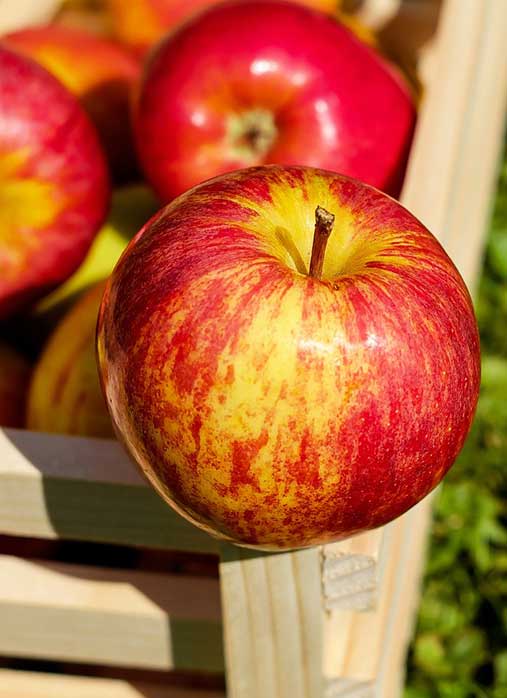 Gala dwarf apples are a harvest favorite. In mid spring they have a profusion of white flowers which later produce clusters of bright red apples over creamy yellow backgrounds by fall. If pruned correctly, expect a heavy summer crop. The fruit Is great for culinary and dessert dishes. This cultivar is known to resist bruising and can be stored up to six months.
This grafted fruit tree cultivar grows to a height of about 12 to 15 feet. Although this cultivar is self-fruitful, it will produce a better crop if cross pollinated with another variety with the same bloom period – use Honeycrisp, Golden, Fuji, or Red Delicious.
Height: 12′ – 15′
Width: 12′ – 15′
Exposure: Full sun.
Watering and soil: Moist, well drained soil – loam, clay or sand. Water well while establishing.
Fertilizer: Use a well balanced fruit formula.
Pruning: Prune every season to for an optimal crop. Best practice is to make sure a lot of sunlight and airflow reaches each branch.
Category: Fruit Plants –  Apple Gala trees near me – Malus Gala